Politics
2022-June-17  16:03
President Rayeesi: Decision to Impose News Sanctions on Iran Proves US Untrustworthiness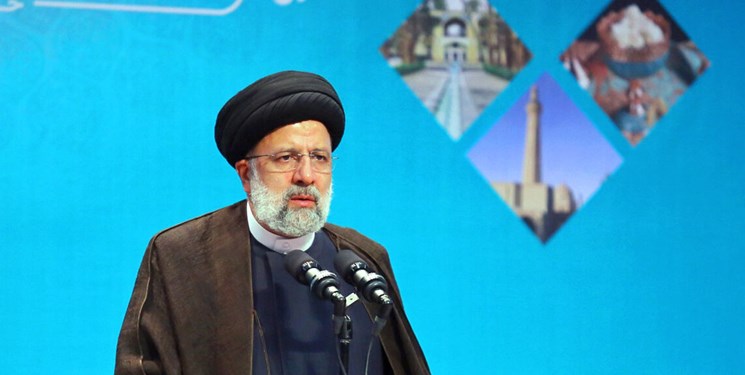 TEHRAN (FNA)- Iranian President Seyed Ebrahim Rayeesi underlined that the decision to impose new sanctions on Iran once again proved that the US cannot be trusted as it constantly breaks promises.
"Sanctions must be neutralized; I wonder about why the Americans on the one hand send a message that telling they are ready for an agreement, but on the other hand, they add to the the list of sanctions," the Iranian president said on Friday.
"We do not trust America; they break their promises," he added.
President Rayeesi said that when the Americans officially declare that they have scandalously failed in the Maximum Pressure Campaign against Iran, it means that the Islamic Revolution is stepping on the path towards victory and progress.
"When we declare that we do not trust America, the world must admit that we are right when we say the Americans do not stick to their promises," the Iranian president further said.
President Rayeesi's remarks came after Washington threatened Tehran with more sanctions if the JCPOA revival talks fail.
Last Wednesday, the US and three European countries of Britain, Germany, and France offered an anti-Iran draft resolution to the IAEA Board of Governors based on allegations made by the Zionist regime on Iranian nuclear activities.
The anti-Iran resolution was approved with 30 votes in favor, two votes against (Russia and China), and three abstentions (India, Libya, and Pakistan).
In reaction to the approval of the resolution, Iran halted certain collaborations with the IAEA, which were beyond safeguard agreements and were conducted by Iranians to show their good faith.
In a relevant development last Thursday, the AEOI issued a statement while declaring that the Islamic Republic has so far shown extensive cooperation with the IAEA, which has not been appreciated, so the AEOI decided that beyond safeguards cameras measuring On-Line Enrichment Monitor (OLEM) and flowmeter to be deactivated as of Thursday.