Politics
2022-June-19  13:03
Iranian FM: Israeli Terrorism, Sabotage Acts Endangering Region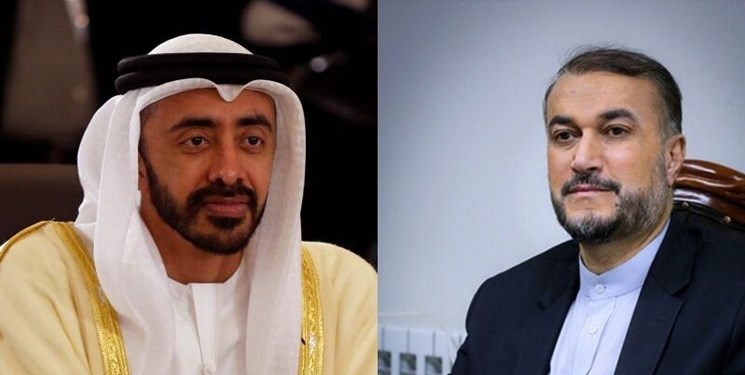 TEHRAN (FNA)- Iranian Foreign Minister Hossein Amir Abdollahian warned of the Zionist regime's acts of sabotage and support for terrorists, and called it a danger to the entire region.
Amir Abdollahian made the comments in phone conversation with his UAE counterpart Sheikh Abdullah bin Zayed bin Sultan Al Nahyan on Sunday.
During the phone talks, the two sides discussed bilateral, regional and international issues.
"The presence of al-Quds occupying regime is the cause of instability and insecurity as well as terrorism and sabotage in the entire region," Amir Abdollahian said.
He added that the Islamic Republic of Iran seeks security and progress for its neighbors and the region, while considering the presence of foreigners as an impediment to the establishment of regional security.
Amir Abdollahian said that Iran's foreign policy gives priority to its neighbors, stressing the need to further boost cooperation and expand relations between Iran and the United Arab Emirates.
Al-Nahyan, for his part, said his country will not allow destructive measures to be taken from its territory against neighboring countries.
The two sides also stressed the necessity of increasing contacts and consultations between the two countries.
In relevant remarks in February, Amir Abdollahian in a phone conversation with his UAE counterpart had also warned against Israel's finding a foothold in the region, describing the regime's presence as a threat to regional security.
During the phone talks, Amir Abdollahian and Al Nahyan discussed the latest developments pertaining to mutual relations and regional issues.
Amir Abdollahian, for his part, pointed to the military campaign being waged on Yemen by a Saudi-led coalition, to which the UAE is a party, saying, "We believe that the continuation of war and the spread of conflicts and disputes will not be in the interests of any of the sides and the region."
He cautioned the UAE against Israel's presence in the region, days after the regime's president Isaac Herzog visited the Persian Gulf kingdom. Abdu Dhabi normalized ties with Tel Aviv over a year ago under a US-mediated deal, which has been widely condemned by the Palestinians and supporters worldwide.
"Efforts should be made to prevent initiators of tension from establishing a foothold in the region," Amir Abdollahian said.