Politics
2022-June-19  19:00
FM: Iran, Croatia Need to Broaden Cooperation in Different Fields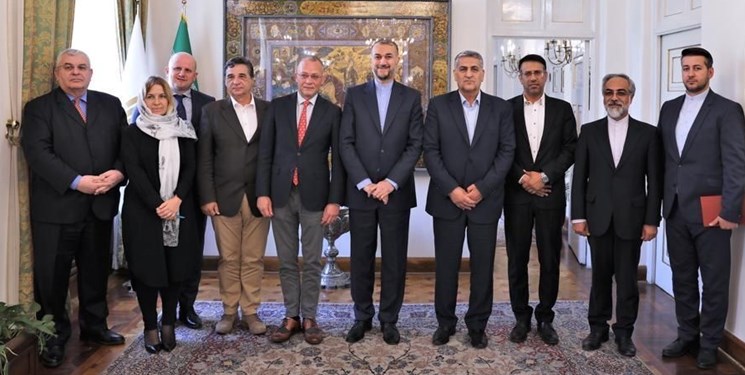 TEHRAN (FNA)- Iranian Foreign Minister Hossein Amir Abdollahian in a Saturday meeting with the visiting Croatian delegation stressed the need to expand bilateral relations between Tehran and Zagreb in various areas.
"Iranian and Croatian parliaments play an important role in supporting bilateral ties," Amirabdollahian said.
Chairman of Croatia-Iran parliamentary friendship group Zlatko Hasanbegovic and members of the Croatian delegation were present in the meeting.
Amir Abdollahian expressed the hope that the fifth round of joint economic commission would be held soon as the development of the level of trade exchange is important.
Hasanbegovic, for his part, said Croatia and Iran have considerable cultural commonalities which can lead to an agreement on cultural cooperation.
He also appreciated the measures taken by Iran as the first Asian country to recognize Croatia's independence.
In a relevant development in September, Iranian Foreign Minister Hossein Amir Abdollahian and his Croatian counterpart Gordan Grlić-Radman in a telephone conversation underlined the need to expand bilateral relations in different fields.
During the phone talk, the Iranian and Croatian foreign ministers explored avenues for bolstering and reinvigorating mutual cooperation in various areas.
Amir Abdollahian also discussed Iran-European Union relations with the Croatian foreign minister.
The two foreign ministers also emphasized the need implement the agreements already signed between Iran and Croatia.