Politics
2022-June-20  15:23
President Rayeesi: Foreign Forces' Presence Main Cause of Regional Insecurity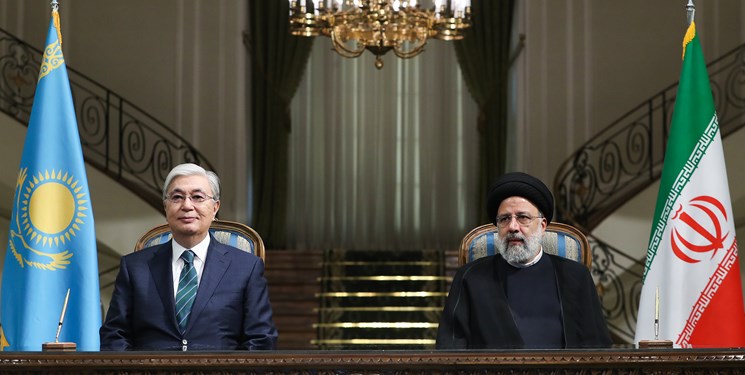 TEHRAN (FNA)- Iranian President Seyed Ebrahim Rayeesi deplored the presence of foreign troops in the region as the root cause of insecurity in the West Asia region.
The Irsnian president made the remarks a joint press conference with visiting Kazakh President Kassym-Jomart Tokayev in Tehran on Sunday evening.
The Iranian president stressed that the regional countries are fully capable of solving their own problems.
President Rayeesi, meantime, underlined that Iran and Kazakhstan have similar views on global and regional issues, including the situation in Afghanistan and the need to form an inclusive government there.
"We agree that the presence of foreigners in the region will not create security, but rather, it will cause many problems. We also believe that regional officials are capable of solving regional problems and that the region's knots can be untied by the region itself," he said.
The Kazakh president, for his part, said his country has succeeded in strengthening cooperation with Iran in various fields, including the cultural sector and regional issues.
Both countries are keen to speed up the transit of goods, Tokayev said, adding that the East-West and South-North transportation corridors play a leading role in this regard.
Heading a high-ranking delegation, Tokayev arrived in the Iranian capital of Tehran on Sunday and was welcomed by Iranian Minister of Agricultural Jihad Seyed Javad Sadati Nejad.
Then, he was officially welcomed by the Iranian president at the Sa'dabad complex.