Politics
2022-June-22  11:37
Spokesman: Iran Determined to Materialize Technical N. Rights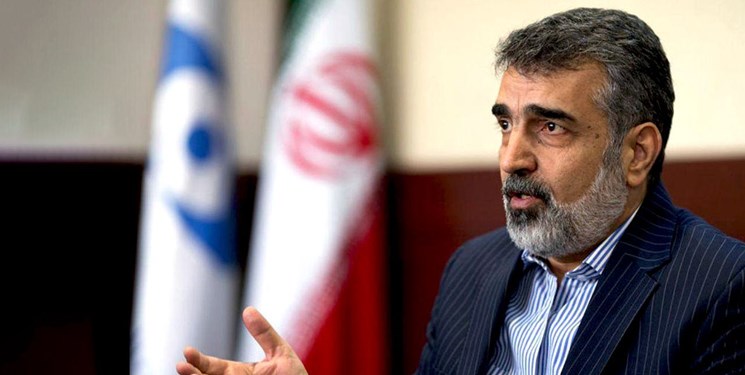 TEHRAN (FNA)- Spokesman of the Atomic Energy Organization of Iran (AEOI) Behrouz Kamalvandi underlined that Tehran is serious about materializing its rights in technical fields according to the safeguards agreements.
Rapporteur of the Iranian Parliament's Energy Commission Malek Shariati quoted Kalmalvandi as saying in a meeting with the Commission members that Iran is determined to materialize the inalienable rights of the country in the technical and safeguards agreements fields.
The legislator told MNA that Kamalvandi had participated in a meeting of the Commission on Tuesday evening to review the recent decisions adopted by the AEOI against the International Atomic Energy Agency (IAEA)'s excessive demands.
After hearing a report by Kamalvandi, members of the parliament's Energy Commission unanimously condemned the recent anti-Iran draft resolution issued at the IAEA's Board of Governors, and stated that the IAEA issued anti-Iran resolution under the influence and political pressures of the world powers, Shariati said.
Although Iran's cooperation in the field of safeguards has been voluntary, members of the Parliament's Energy Commission emphasized complete reduction of Iran's cooperation with IAEA, he added.
The US, France, Britain, and Germany spearheaded a resolution at the IAEA's Board of Governors, which accused Iran of not cooperating with the UN nuclear watchdog.
Iran has denounced the resolution and blamed the US and its three European allies for the crisis created over its nuclear program, which was under an unprecedented level of inspections before Washington withdrew from the JCPOA.
In response to the resolution, Iran decreased its voluntary cooperation with the IAEA and removed a number of cameras at its nuclear installations.
The resolution was passed only few days after the IAEA's chief Rafael Grossi traveled to Israel and met the regime's hawkish Prime Minister Naftali Bennett.
Iran had previously warned that Grossi's visit to Israel ahead of the meeting of the Board of Governors was in contradiction with the agency's principles of observing impartiality and maintaining its technical and professional status.