Society_Culture
2022-June-22  17:49
Iran Exports Home-Made COVID-19 Vaccine to Nicaragua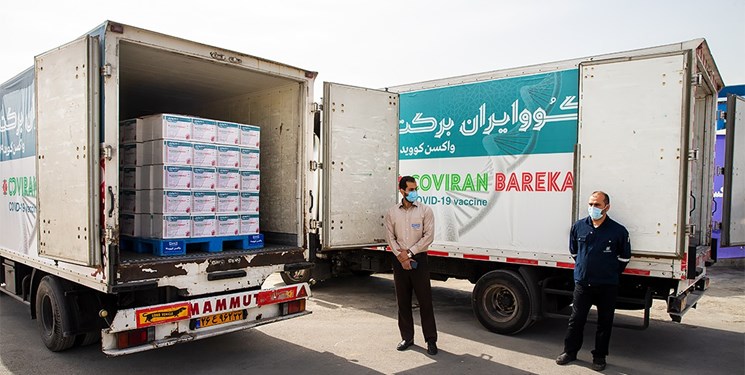 TEHRAN (FNA)- Iran sent the first shipment of its home-made COVID-19 vaccine to Nicaragua after an agreement between the two countries to expand bilateral ties.
The first cargo of Iran's domestically-produced coronavirus vaccine was exported to Nicaragua following a bilateral deal for sending the COVIRAN Barekat vaccine to the Latin American country in March.
Nicaragua's Vice President Rosario Murillo announced the first consignment containing 200 thousand doses of vaccine reached Nicaragua.
Iran's Ambassador to Nicaragua Majid Salehi and Nicaraguan Health Minister Martha Reyes Alvarez were present at the ceremony to receive the jabs.
Over 90 percent of the population in Nicaragua has received the first dose of the COVID-19 vaccine and nearly 85 percent are fully vaccinated.
Iranian health ministry officials say COVIRAN Barekat, one of the several Covid-19 vaccines produced in Iran, prevents coronavirus-related deaths up to 98 percent.
In November, Iranian health authorities issued a license for the launch of the clinical trial of COVIRAN Barekat for the 12-18 age group in the country.
"We have done four different studies on the Barekat vaccine, and different age groups were involved in the studies, and now we have been able to get a license for the 12 to 18-year-old people," Director of the Barekat vaccine clinical trial Hamed Hosseini said.
Hosseini said that in the first phase, 60 volunteers will enter the study, 10 of whom will receive the Barekat Vaccine, but the rest will be divided into two groups, some receiving Barekat and others receiving the Chinese Sinopharm Vaccine for comparison.
"After completing the first phase and determining the safety profile of the vaccine for this age group, we will start the second phase involving 440 individuals and they will be compared with those receiving another vaccine," the director of the Barekat vaccine clinical trial added.
COVIRAN Barekat was unveiled in December 2020, and received public use license in June 2021.