Politics
2022-June-23  17:39
Envoy: Iran, Venezuela's Commonalities Lead to Closer Bilateral Ties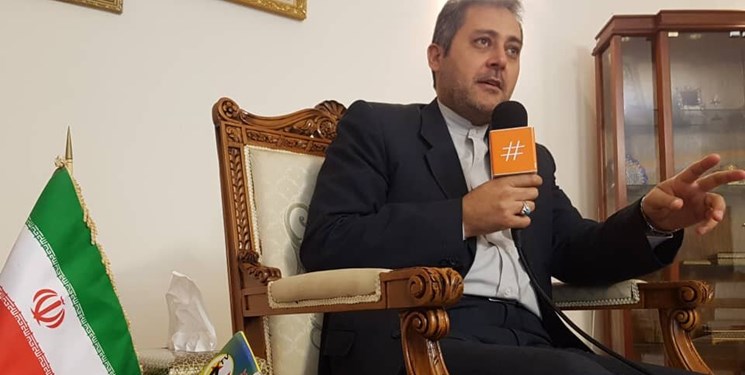 TEHRAN (FNA)- Iranian Ambassador to Venezuela Hojjatollah Soltani said that the commonalities of Tehran and Caracas have led to closer relations between the two countries.
Iran and Venezuela have lots of political commonalties and deep brotherly, friendly, freedom seeking, and independence-loving tendencies, which have all led to very close relations between the two countries, Soltani said.
He added that the two countries are assisting each other at the international organizations now.
Soltani said that the Iranian products of science-based companies are presentable in Venezuela with competitive prices, and can also be bartered with construction and agricultural spare parts, and many other Venezuelan goods.
He also blasted the US for its policies against Iran and Venezuela, and said the US is unfortunately sick with a disease in which it is using its national currency, dollar, as a political lever to impose its hegemony against the financial and banking systems of the independent countries, trying to urge those countries to abandon their independent policies and get aligned with the US policies.
Soltani said that many independent countries in the world, including the Islamic Republic of Iran, Venezuela, Cuba and Nicaragua are not congruent in the ideal economic system of the US, which is the reason why resistance and appropriate policies aimed at encountering the US pressure need to be adopted.
Venezuelan President Nicolas Maduro visited Tehran earlier this month at the head of a high-ranking delegation to expand economic and political relations.
Iranian President Ebrahim Rayeesi and Maduro signed a 20-year partnership agreement that aimed at bolstering bilateral cooperation in various fields.
The partnership agreement includes cooperation in science, technology, agriculture, oil and gas, petrochemicals, tourism as well as culture.
On the same day, an Iran-flagged tanker carrying about 1 million barrels of crude reportedly arrived in Venezuelan waters to deliver its shipment to state-run oil firm PDVSA.
The cargo was the third of Iranian crude supplied by Iran's Naftiran Intertrade Co (NICO) to Venezuela's state-run oil firm PDVSA following a supply contract providing the South American nation with lighter crude.
Iran has sent several cargos of fuel to Venezuela and helped in refinery repairs since 2020, frustrating Washington's attempt to slap tough sanctions on both nations.
The expanding energy cooperation between Iran and its South American ally helps the latter convert its extra-heavy oil and boost its exports.