Politics
2022-June-25  14:13
Iranian Ex-Official Still Kept in Solitary Confinement in Sweden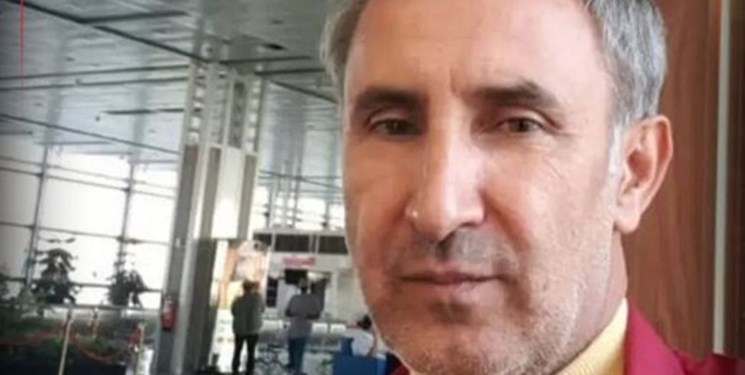 TEHRAN (FNA)- Family members of Hamid Nouri, a former Iranian official illegally jailed in Sweden, said that he is still kept in solitary confinement after over 2 years.
Nouri told his family members during a short contact that he has not been allowed to have access to an ophthalmologist despite that his eyesight is worsening.
He also objected to the strict restrictions imposed on him despite a promise by the judge to the contrary.
Nouri added that the judge had told him the restrictions would be lifted but at the end of the trial, he lost all contacts with his family and was allowed to talk to them only twice in 53 days.
Nouri noted that his contacts were short. In his conversation with his family, the Iranian nation said he had been tortured by the Swedish police.
According to Nouri, three policemen hit him hard on the head and in the ear and that he still has problem with his ears.
The Iranian citizen said two years and eight months have passed since Swedish authorities put him in solitary confinement but no rights group has yet come to meet him in jail.
Nouri was arrested upon arrival in Sweden at Stockholm Airport in November 2019 and immediately imprisoned. He has been held in solitary confinement for over two years.
Swedish prosecutors have requested the maximum penalty of life imprisonment for Nouri, accusing the former Iranian judiciary official of prisoner abuse.
The charges against Nouri stem from allegations leveled against him by members of the anti-Iran Mojahedin Khalq Organization (MKO) terrorist group. Nouri has vehemently rejects the allegations.
Iran's Foreign Minister Hossein Amir Abdollahian has denounced his detention as "illegal".
Swedish judicial authorities have been preventing Nouri from contacting his family since moving him to a different detention center.
Upon arrest, he was forbidden for around eight months from making phone calls to his family members, and barred from meeting them in person for two years.
Last month, Iran's Judiciary Spokesman Zabihollah Khodayian said on Tuesday that Hamid Nouri who is deprived of human rights is being tried in a politically-driven trial in Sweden.
Nouri's trial couldn't be described as judicial because it is political and lacks international and even Sweden's national legal standards, Khodayian said.
A fair trial should adopt specific measures of which Nouri has been deprived, he said, adding that Nouri has even been deprived of his human rights.