Politics
2022-June-26  15:10
Envoy: Iran Supports Inclusive Gov't in Iraq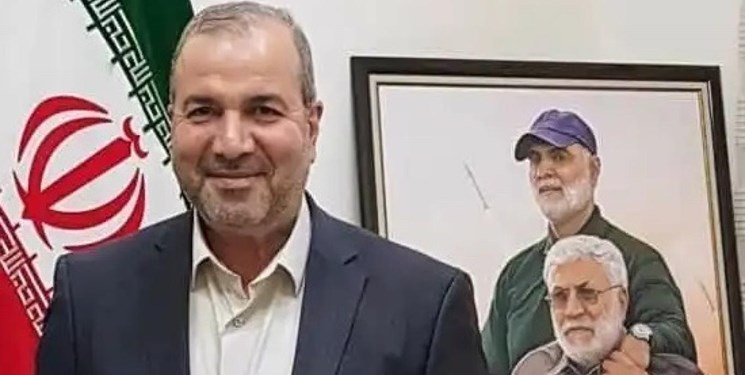 TEHRAN (FNA)- Iranian Ambassador to Baghdad Kazzem Al-e Sadeq announced that Tehran supports an all-inclusive government in Iraq with partnership of different groups.
"Iran supports an inclusive government that represents all Iraqis," Al-e Sadeq said in a meeting with senior Iraqi lawmaker Khaled al-Obaidi from Itihad al-Quwa al-Wataniyah bloc.
Tehran backs just any national figure as Iraq's prime minister, provided that he would be considered a priority by the people of Iraq and would serve the interests of the country, he added.
Al-e Sadeq said that Iraq should be strong, stable and independent and this will help the stability of Iran, the region and the world.
Al-Obaidi, for his part, said that Iraq seeks the best relations with its neighbors, noting that good neighborliness and closer cooperation among neighboring countries boost security and stability.
The two sides also discussed a number of political, economic and security issues during their meeting and talked about the challenges facing both Iran and Iraq.
Iran and Iraq have improved relations after the collapse of former dictator Saddam's regime.
Iranian Foreign Minister Hossein Amir Abdollahian and Iraqi Interior Minister Othman al-Ghanimi in a meeting in Tehran last Tuesday underlined the need for increased cooperation to maintain security and stability in the region.
"Today, I met with the Minister of Interior of the Republic of Iraq, Mr. Othman Al-Ghanimi," Amir Abdollahian wrote on his twitter page.
He added that they had discussed ways to further develop and strengthen relations between Iran and Iraq.
The need for cooperation to maintain stability and security, including in the fight against terrorism, curbing dust storms, and facilitating the travel of Iranians during the Arbaeen pilgrimage were other topics discussed between the two sides, Amir Abdollahian said.