Politics
2022-June-26  15:53
Iranian Interior Minister Thanks Former IRGC Intelligence Chief for Efficient Efforts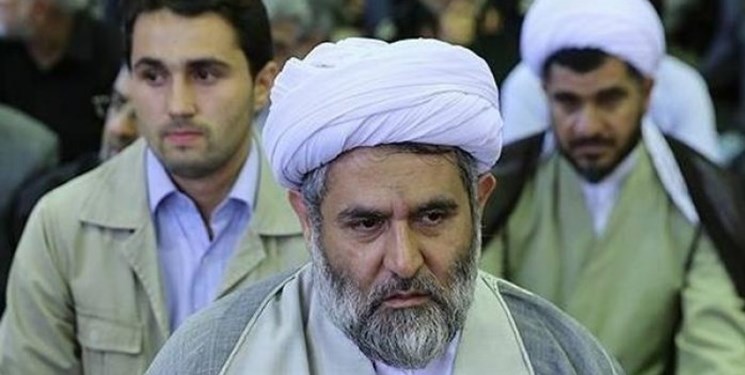 TEHRAN (FNA)- Iranian Interior Minister Ahmad Vahidi lauded former Head of the Islamic Revolution Guards Corps (IRGC) Intelligence Organization Hossein Ta'eb for his effective services and efforts to foil threats against the country.
The profound Islamic Revolution cause and ideals, which have targeted the world of gold and force and hypocrisy and the arrogant front, have caused the enemies of the Revolution to focus their power on stopping the Islamic Revolution, Vahidi said in a message to Ta'eb on Sunday.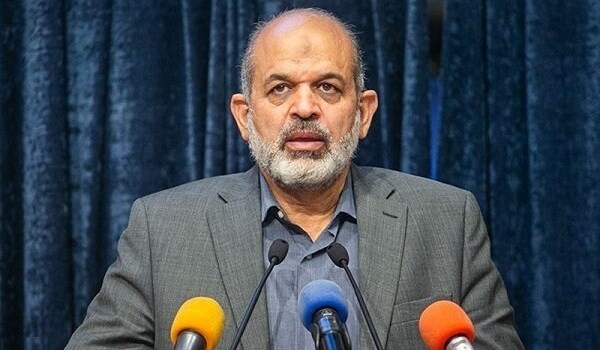 He added that the enemies have resorted to various plots, conspiracies and sanctions to sow discord between the Iranian government and nation in order to achieve their ominous goals, noting that the country's intelligence forces, including the IRGC intelligence organization, as one of the main arms against the ill-wishers have thwarted all their plots.
Vahidi hailed the services and efforts of Ta'eb in the past 4 decades after the Islamic Revolution, specially his services during the past 13 years as the head of the IRGC intelligence organization, which he said have strengthened the internal security of the country, and wished him success in the new post.
Commander of the Islamic Revolution Guards Corps Major General Hossein Salami appointed Brigadier General Mohammad Kazzemi as the new head of the IRGC Intelligence Organization to replace Ta'eb.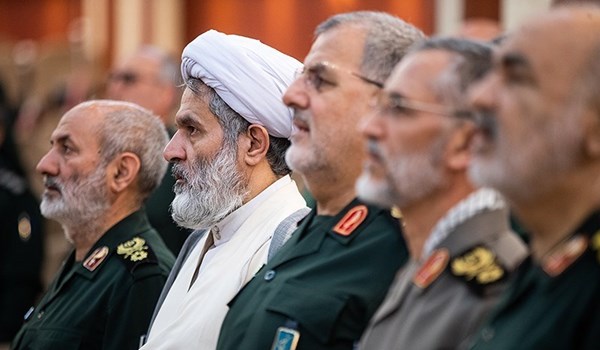 IRGC Spokesman Brigadier General Ramezan Sharif announced the new appointment on Thursday.
"Former Head of the IRGC Intelligence Organization was also appointed as the advisor to the IRGC commander upon a decree by Major General Hossein Salami," he said.
The spokesman added that the new head of the IRGC Intelligence Organization has been presiding the IRGC Intelligence Protection Organization for many years and has extensive experiences in security, protection and intelligence issues.
General Sharif also hailed Ta'eb for his efforts in the previous posts, saying that in addition to many years of effective and valuable role-playing in the IRGC Intelligence Organization and the IRGC's Social and Cultural Department, he has also been the commander of Basij Forces.