Politics
2022-June-26  17:38
IRGC Commander Lauds Efforts of Ex-Intel Chief Ta'eb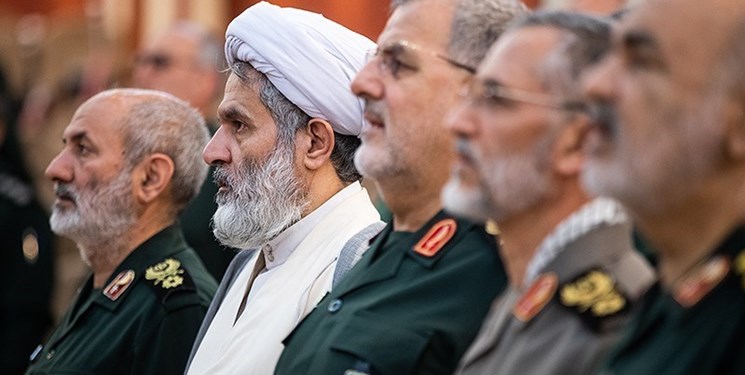 TEHRAN (FNA)- Commander of the Islamic Revolution Guards Corps Major General Hossein Salami hailed the precious efforts made by former head of the IRGC Intelligence Organization Hossein Ta'eb, saying that he made the Organization more active in Iran's intelligence system.
"A successful intelligence system extracts the strategy from the depths of the enemy's mind and creates a powerful plan and arrangement to confront it," General Salami said, addressing a ceremony appreciate Ta'eb and introduce his successor Brigadier General Mohammad Kazzemi.
"Endless struggle is a necessity for a professional, mighty and dominant intelligence system and structure, so intelligence efforts never end ...," he added.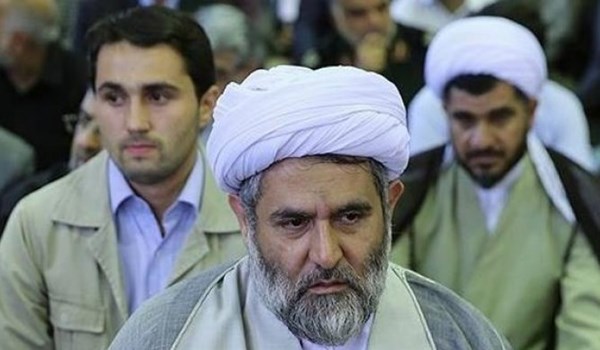 General Salami described Ta'eb as a figure who has made valuable efforts and played a great role in the past 4 decades, and said he revived the role of IRGC Intelligence Organization in the country's intelligence system during the hardest crises and heavy pressures and formed a new architecture for intelligence.
The IRGC Intelligence Organization became an active, superior and multidimensional complex beyond the mere role of collecting intelligence and becoming a terminal and a distribution base for intel, he added.
General Salami appointed Brigadier General Mohammad Kazzemi as the new head of the IRGC Intelligence Organization to replace Ta'eb.
IRGC Spokesman Brigadier General Ramezan Sharif announced the new appointment on Thursday.
"Former Head of the IRGC Intelligence Organization was also appointed as the advisor to the IRGC commander upon a decree by Major General Hossein Salami," he said.
The spokesman added that the new head of the IRGC Intelligence Organization has been presiding the IRGC Intelligence Protection Organization for many years and has extensive experiences in security, protection and intelligence issues.
General Sharif also hailed Ta'eb for his efforts in the previous posts, saying that in addition to many years of effective and valuable role-playing in the IRGC Intelligence Organization and the IRGC's Social and Cultural Department, he has also been the commander of Basij Forces.