Politics
2022-June-27  17:31
Iranian Foreign Ministry Reminds of Numerous Human Rights Violations by US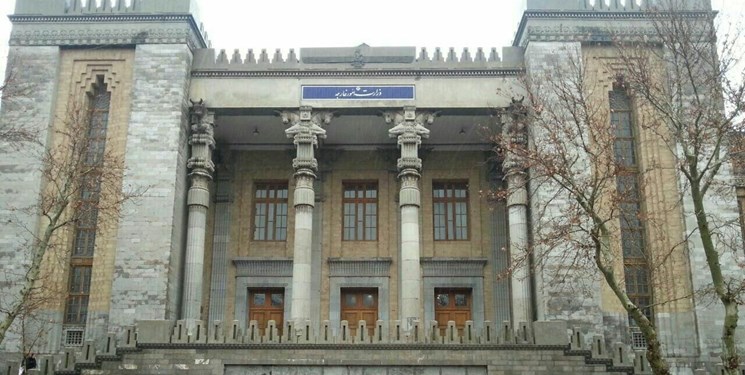 TEHRAN (FNA)- The Iranian foreign ministry enumerated different cases of human rights violation by the US government, including assassination of anti-terror commander Lieutenant General Qassem Soleimani.
"The US officials claim that they defend human rights. They at the same time shoot down an Iranian passenger plane, killing nearly 300 people on board unwittingly. Then they award a medal to the person who committed the crime," the foreign ministry wrote in a post on its official twitter page on Monday.
#USHumanRights#AmericanHumanRightsWeek pic.twitter.com/Nrzf0wcRng

— Iran Foreign Ministry 🇮🇷 (@IRIMFA_EN) June 27, 2022
The post was released on the occasion of the June 1981 terrorist attack on a building in Tehran that led to the killing of the then-Chief Justice Ayatollah Mohammad Beheshti and 72 others and the act of shooting down an Iranian passenger plane.
The Iranian foreign ministry referred to Afghanistan's frozen assets as another example of US anti-human rights acts.
By establishing the Abu Ghraib and Guantanamo prisons, torturing and brutalizing prisoners, and committing extrajudicial killings, the US reinvented human rights violations and devised new techniques of flouting human rights, it added.
"The most obvious example of anti-human rights acts of the UN government is the targeted assassination of General Qassem Soleimani. This arbitrary, illegal, and murderous act constitutes violation of many of the principles enshrined in human rights and international law," the foreign ministry said.
In November 2010, the Iranian Foreign Ministry issued a report on the violation of human rights by the US inside and outside its borders, and urged Washington to sign the international conventions which prohibit such crimes.
It was stressed in the Foreign Ministry report that the United States, as a self-proclaimed standard bearer of defense for human rights in the world, has despite the international community and the UN demand, and even despite President Barack Obama's promise, still not shut down the Guantanamo and Abu Ghraib horrendous prisons.
It is stressed in the report that the United States has not yet joined the most important convention related to the economic, social and cultural rights that is among the most important human rights documents.
The Children's Rights Committee of the United Nations, too, has announced that the United States has been one of the greatest producers and distributors of the world child pornography products, while it is now one of the only two countries in the world that have not yet joined the International Children's Rights Convention.
Also on January 27, 2014, Iran's Basij (Volunteer) Force released a comprehensive report on the violation of human rights by the US inside the country and abroad.
The report referred to different cases of violation of human rights by the US, including the executions, arbitrary detentions, torture of inmates, violation of people's privacy, violation of the rights of the minorities, Muslims and native Americans, racism and US President Barack Obama's opposition to the freedom of expression.