Politics
2022-June-28  14:22
Commander: Iranian Navy Forces Ready for Deployment Across Globe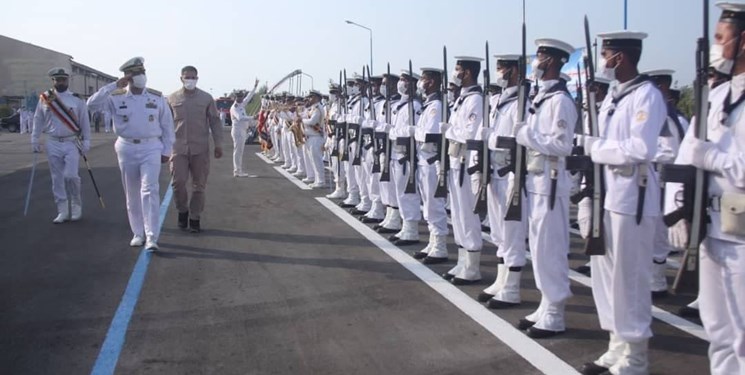 TEHRAN (FNA)- Iranian Army's Navy Commander Read Admiral Shahram Irani underlined his forces' preparedness to deploy in waters across the world to defend Iran's interests.
Iranian Army Navy forces are present in any ocean if needed, Rear Admiral Irani said in a ceremony to commemorate the World Maritime Day on Monday evening.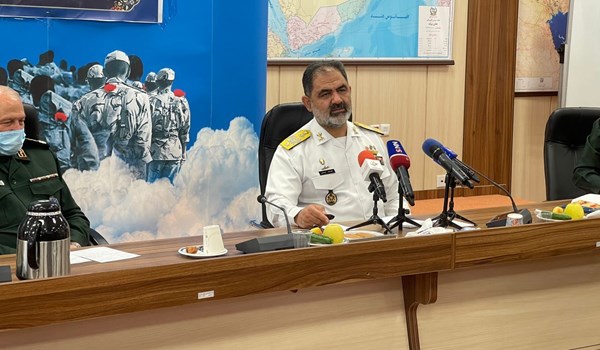 He pointed to the direct and indirect escort of cargo ships by the country's naval destroyers, and stated that Iran's Naval forces are present in Indian Ocean to establish peace and security.
The Navy forces of the country are prepared to confront any external threat powerfully, Rear Admiral Irani emphasized.
He reiterated that Iranians are in favor of peace and do not want war unless enemies of the country want to threaten the country's security.
If enemies threaten security of the country, Iranian Navy forces will respond to their malicious acts harshly, Rear Admiral Irani warned.
The Navy commander had also earlier this month said that his forces are at the highest level of preparedness to defend the country against any type of threat or aggression.
Today, the Iranian Army's Navy Force is at the highest level of readiness to confront enemies, Rear Admiral Irani told reporters on the sidelines of his visit to 12th edition of Intl. Marine Industries Exhibition.
He added that the enemies have no place in the region and there is no justification for persisting in their presence in the region.
Iran will undoubtedly ensure the highest possible level of maritime security with the cooperation of regional countries, Rear Admiral Irani said. 
Presence at the highest level of the world's modern technologies is one of the requirements of Iran's Army Navy and for this purpose, the Navy is ready to take advantage of the high capacities of knowledge-based companies in various fields without any restriction, he underlined.
Iran's Army Navy always uses the high capability of the country in the construction of its equipment, Rear Admiral Irani said.
The world's major naval powers are ready to carry out joint naval drills with Iran, he noted.