World
2022-June-28  14:35
Biden Officials Privately Doubt Ukraine Can Win Back All of Its Territory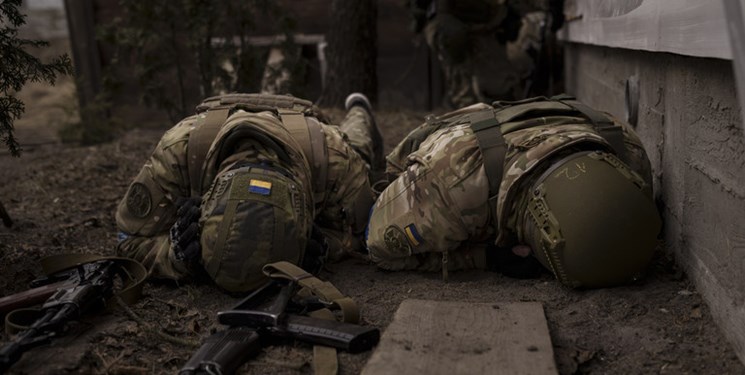 TEHRAN (FNA)- White House officials are losing confidence that Ukraine will ever be able to take back all of the land it has lost to Russia over the past four months of war, US officials told CNN, even with the heavier and more sophisticated weaponry the US and its allies plan to send.
Advisers to US President Joe Biden have begun debating internally how and whether Ukrainian President Volodymyr Zelensky should shift his definition of a Ukrainian "victory" — adjusting for the possibility that his country has shrunk irreversibly.
US officials emphasized to CNN that this more pessimistic assessment does not mean the US plans to pressure Ukraine into making any formal territorial concessions to Russia in order to end the war.
There is also hope that Ukrainian forces will be able to take back significant chunks of territory in a likely counteroffensive later this year.
Not everyone in the administration is as worried — some believe Ukrainian forces could again defy expectations, as they did in the early days of the war when they repelled a Russian advance on the Ukrainian capital of Kyiv.
Others in the US government remain hopeful that Kiev can defy the odds, if provided enough Western weapons.
Zelensky pledged to continue fighting until Russian troops are pushed back to where they were before the offensive started in late February. Kiev expected the Western support to give it a stronger position to eventually negotiate a peace settlement, and Washington believed it would ensure a strategic defeat for Moscow.
Russia attacked the neighboring state following Ukraine's failure to implement the terms of the Minsk agreements, first signed in 2014, and Moscow's eventual recognition of the Donbass republics of Donetsk and Lugansk. The German- and French-brokered protocols were designed to give the breakaway regions special status within the Ukrainian state.
The Kremlin has since demanded that Ukraine officially declare itself a neutral country that will never join the US-led NATO military bloc. Kiev insists the Russian offensive was completely unprovoked and has denied claims it was planning to retake the two republics by force.