World
2022-June-28  15:16
Russia Blacklists 25 US Nationals, Including Biden's Family Members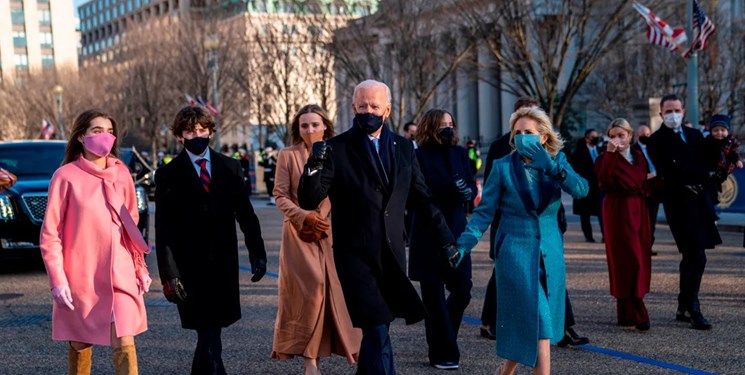 TEHRAN (FNA)- Moscow has imposed retaliatory sanctions on 25 US nationals, including President Joe Biden's family members, for their Russophobic line, the Russian Foreign Ministry announced in a statement on Tuesday.
Russia "has put 25 US nationals on a black list as a response to the ever-expanding US sanctions against Russian politicians and public figures from among senators responsible for developing Russophobic policies, members of the so-called McFall-Yermak group that has been designing recommendations on anti-Russian restrictions, including President Joe Biden's family members", the statement reads, TASS reported.
Biden's wife Jill and his daughter Ashley, as well as Stanford University professor Francis Fukuyama, a prominent political analyst, are on the list.
The complete list of US citizens permanently banned from entering Russia is available on the Russian Foreign Ministry's website.
In mid-March, Russia sanctioned Joe Biden, Secretary of State Tony Blinken, Defense Secretary Lloyd Austin, and ten other administration officials and political figures.
Moscow has stressed that the sanctions are a reciprocal measure, imposed after Washington blacklisted top Russian leaders, including President Vladimir Putin.
Appearing at the top of the 13-name list is Biden, followed by Blinken and Austin. Joint Chiefs of Staff Chairman Gen. Mark Milley, National Security Advisor Jake Sullivan, CIA Director William Burns, and White House Press Secretary Jen Psaki are also named. Further down the list, former Secretary of State Hillary Clinton and Biden's son Hunter – whose dealings with a Ukrainian energy firm have previously been questioned and criticized – are also included.
On February 24, Putin stated in response to a request by the heads of the Donbass republics he had made a decision to carry out a special military operation. The Russian leader stressed that Moscow had no plans of occupying Ukrainian territories.
The US, the EU, the UK and a number of other states have imposed sanctions against Russian legal entities and individuals.