Politics
2022-June-29  11:54
Iranian President Reiterates Need for Formation of Inclusive Gov't in Afghanistan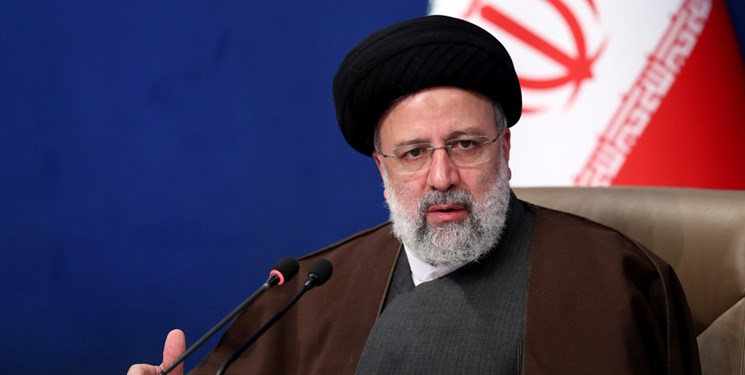 TEHRAN (FNA)- Iranian President Seyed Ebrahim Rayeesi repeated his country's call for the formation of an all-inclusive government in Afghanistan in the interest of peace and development.
It is necessary that the Taliban rulers of Afghanistan form an inclusive government in which all ethnic groups and political factions of the country participate in order to pave the way for peace and development, President Rayeesi said, in a meeting with Chairman of the Joint Chiefs of Staff Committee of Pakistan General Nadeem Raza in Tehran.
He also said that NATO's occupation brought nothing to Afghanistan but death and destruction.
Elsewhere, Rayeesi thanked the Pakistani government and military for their cooperation in beefing up security along the border of the two countries.
He said good ties between the Iranian and Pakistani militaries have improved security along the border.
Nadeem Raza, for his part, said that "I have always believed that Iran is Pakistan's close friend".
He added that numerous visits by the Pakistani officials to Iran over the past month is a proof of Islamabad's willingness to expand relations with Tehran.
In a relevant development earlier this month, President Rayeesi in a meeting with Pakistan's Foreign Minister Bilawal Bhutto-Zardari underlined the need to expand comprehensive relations between Tehran and Islamabad.
"The Islamic Republic of Iran is ready for enhancement of comprehensive cooperation with Pakistan," President Rayeesi said.
"We have the required capacities for providing Pakistan's needs in various fields, including providing oil, gas and electricity for that brother and neighboring country," he added.
The Iranian president pointed out that the deep-rooted and centuries-old relations between the two nations are rooted in the hearts and beliefs of the two nations.
Bhutto-Zardari, for his part, expressed delight for having a chance to visit Iran, and said, "As much as I am a son of Pakistan, I am also a son of Iran."
The Pakistani foreign minister also appreciated the Islamic Republic of Iran for assisting his country in extinguishing the mountain forest wild fire in Pakistan's Balucistan province.