Politics
2022-June-29  12:04
Iranian Envoy Warns of Certain UNSC Members' Abuse of Power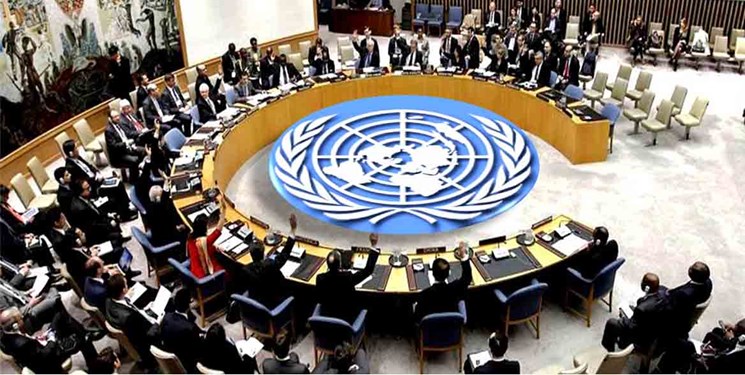 TEHRAN (FNA)- Iran's Ambassador and Permanent Representative to the United Nations Majid Takht Ravanchi blasted certain countries for abusing membership in the UN Security Council and violating the world body's Charter.
"A candid review of the Security Council's practices reveals that the Council's authority and powers have been repeatedly abused by certain States," Takht Ravanchi said, addressing an open debate on "Implementation of the note by the President of the Security Council".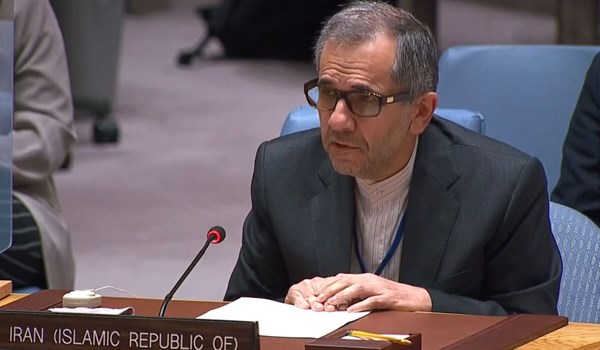 He said that those states, "in pursuit of their short-sighted political objectives, particularly against developing countries, regard this body as their preferred tool to exert pressure on other countries".
Those states, by conducting such actions, both violate the UN Charter and show disrespect to the Council's authority and powers, Takht Ravanchi added.
"Such conduct not only breaches the UN Charter and fundamental principles of international law, but also demonstrates disrespect for the Council's authority and powers, jeopardizing its integrity and efficiency."
The Iranian diplomat also called on the world body to evaluate the efficacy of sanctions and their humanitarian consequences at various stages of conflict and suspend or lift them when necessary.
He noted that sanctions have grave humanitarian repercussions, as the world witnessed during the COVID-19 pandemic.
"The Security Council must assess the effectiveness of sanctions and their humanitarian repercussions at various stages of conflict and suspend or lift them as needed. Sanctions, as is well acknowledged, have serious humanitarian consequences as we have all witnessed during the COVID-19 pandemic, putting civilian populations' health and lives in grave jeopardy. Furthermore, working in an environment where sanctions are prevalent is often difficult for humanitarian actors," he said.
Takht Ravanchi called on the UNSC to continually improve its effectiveness and transparency, adding it also needs to ameliorate its interaction and communication with non-Council members.
"To that end, reforming and evolving the Council into a fully transparent, rule-based, and, above all, accountable body is the most efficient method to ensure its transparency, efficiency, and effectiveness. That is the reason why the Council's 'working methods' are among the five primary topics under consideration in the ongoing Security Council reform discussions," he said.
Iran has on several occasions called for a major reform of the UNSC aimed at improving its efficiency in dealing with international challenges.