World
2022-June-29  18:57
Russia: NATO's Aggressive Deterrence Unable to Influence Moscow's Policies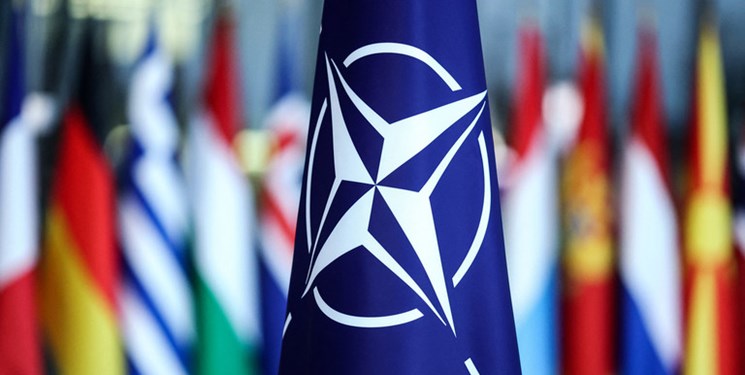 TEHRAN (FNA)- NATO's assertion of the aggressive deterrence course in relations with Russia will in no way influence Moscow's policies, Foreign Ministry Spokeswoman Maria Zakharova said on Wednesday.
"The Madrid summit asserts the alliance's aggressive deterrence course in relations with Russia. This will in no way influence our policies. In any case, will be ensure our security 100%," she stated, TASS reported.
Zakharova has big doubts the coming period will be calm for Russia's Nordic neighbors.
"Ultimately, they (Finland and Sweden) give away part of their foreign policy and defense sovereignty to Washington and other senior partners in NATO," she added.
"We are aware of the speculations about Euro-Atlantic solidarity, which are being used to cover up the alliance's aggressive plans in relation to Russia. We find this regrettable. NATO's rhetoric is clear to us. The new strategic concept, in which they are going to describe Russia as a threat to the alliance, will have nothing to do with real life. The alliance poses a threat to us. But we will do our utmost to ensure that our security and the security of our allies should be guaranteed under any conditions, regardless of any waves of expansion, regardless of any agreements that could be reached on the eve of the Madrid summit among Ankara, Stockholm and Helsinki," she continued.
She noted that all these actions caused nothing but regret.
"We condemn NATO's policy, which is irresponsible and ruinous to the European security architecture, or what is still left of it," Zakharova concluded.
Finland and Sweden on May 18 filed applications to join NATO. As it was expected, they were supposed to get invitations to join the alliance at the NATO summit in Madrid, but Turkey's veto blocked this process for some time. Eventually, on June 28, Turkish President Tayyip Erdogan, Finnish President Sauli Niinisto, Swedish Prime Minister Magdalena Andersson and NATO Secretary-General Jens Stoltenberg held negotiations in Madrid.
As a result of the Stoltenberg-initiated talks, in the presence of the leaders of the three states the foreign ministers of Turkey, Sweden and Finland put their signatures to a memorandum enabling Stockholm and Helsinki to join NATO. The memorandum also concerned such issues as the sale of weapons to Ankara and the fight against terrorism.
Zakharova also stated arms deliveries to Kiev by Western countries threaten security not only in Ukraine, but also outside the country.
"The US and its allies don't stop inundating Ukraine with weapons," she said at a news conference.
"According to Western experts, the total amount of military, financial and humanitarian assistance that was pledged for Ukraine has reached more than $80 billion since January 24 of this year, of which 45% is exclusively military support," she added.
"Arms deliveries create security threats not only in Ukraine, but also outside it," the diplomat continued, noting, "I'll say it again: Thousands of MANPADS Stinger and MANPATS Javelin, grenade launchers and other means of combat could and will end up in the black markets of the whole world."
"Law enforcement agencies in some countries in Western and Eastern Europe have already noted a significant increase in the volume of criminal trafficking in weapons that come from the Kiev-controlled territory," Zakharova said, adding, "Don't say later that you weren't forewarned. We are warning you every day: Everything that is supplied to the territory of Ukraine as weapons - everything - will find its way back, through the black market, including and primarily to Europe."
Ukrainian President Volodymyr Zelensky and his regime are stepping up a campaign of disinformation against Russia, Zakharova said.
"Russia arranges for humanitarian aid to the areas of Ukraine liberated from the neo-Nazis and to the Donetsk and Lugansk people's republics. Since February it has delivered about 37,000 tonnes of foods, medicines and essentials there," Zakharova continued, adding, "In the meantime, the Zelensky regime is fanning an aggressive campaign of disinformation against Russia."
"Ever more false pretexts are being invented to accuse our country of killing the civilian population and of targeted destruction of civilian infrastructure. In the same row of charges we find the falsehoods about an alleged shelling of an apartment building by the Russian Army in the Shevchenkovsky district of Kiev, which resulted in the death of a six-year-old girl," Zakharova added.
She pointed out that in reality on the day in question one of Ukraine's S-300 anti-aircraft missiles, after being shot down by Ukrainian air defense systems, crashed on a building, destroyed back in April.
"It was an unsuccessful attempt to counter Russia's Aerospace Force, which with high accuracy guided missiles destroyed a nearby workshop of the Artem plant, where ammunition for Ukrainian multiple rocket launchers was produced. The civilian infrastructure was not damaged," Zakharova stated.
Russia is using all legitimate means to regain full access to its frozen assets abroad, but does not count on the political impartiality of the West, Zakharova said.
"For our part, we will use all legitimate opportunities to regain full access to national assets abroad, including Russia's gold and foreign exchange reserves," she continued.
"As soon as [the West] moves from words to deeds, justice and impartiality walk away. Therefore, it is hardly possible to count on political non-engagement and a purely judicial approach of the relevant bodies of unfriendly countries," she added.
Zakharova stressed that Russia regards the West's actions to freeze its assets as "an infringement on sovereign property."
"This is another reason for the whole world to think about the reliability of the US dollar and the euro as reserve currencies and the main means of external settlements, about the impartiality and stability of the current global financial order, which is being imposed by liberal regimes," she said.
The diplomat noted that "any use of Russian funds without consent will be interpreted as an unlawful and demonstrative unfriendly attack by a particular party and its power structures, which gives Russia the right to take concrete steps to protect its interests".
Zakharova has slammed as fake news Kiev's reports about a Russian air strike at a shopping mall in Kremenchug.
"An attempt to claim that Russian forces struck a shopping mall in Kremenchug on June 27 is the latest blatant provocation by the Zelensky regime. The Kiev regime has claimed there were some 1,000 civilians in the mall, etc. Unfortunately, all this fake news was disseminated," the Russian diplomat said.
"The Western countries could as well ask their regimes what's the use of delivering and storing weapons and ammunition near a shopping center? It never occurred to either Western reporters, or Western NGOs and the `humanitarian activists' who are so much concerned over the situation around Ukraine to ask this question," Zakharova remarked.
She criticized the deliberate moves as hiding behind the backs of civilians, using them as human shields for the sake of the West's geopolitical interests.
"It is the storage facilities that the Russian Aerospace Forces destroyed with high-precision strikes," the spokeswoman emphasized.
On Tuesday, Defense Ministry Spokesman Lieutenant-General Igor Konashenkov reported that the Russian Aerospace Forces delivered high-precision surgical strikes on hangars containing US-and EU-supplied weapons near a road machinery plant in Kremenchug.
"The ensuing blast from the ammunition for the Western-supplied arms stored there sparked a fire at a defunct shopping mall located close to the plant," the general pointed out.
On Monday, Zelensky wrote on his Telegram channel that a shopping mall was ablaze in Kremenchug. He claimed that a rocket attack had caused the fire.