Politics
2022-July-1  19:05
Spokesman Blasts Biased, Baseless Anti-Iran Claims at Manama Meeting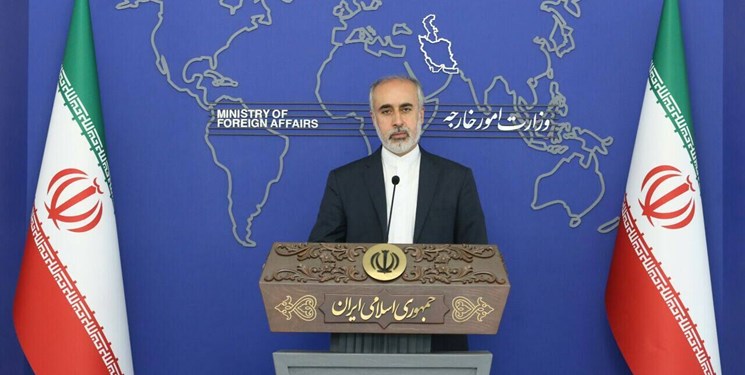 TEHRAN (FNA)- Iranian Foreign Ministry Spokesman Nasser Kanani blasted a joint statement released recently by Bahraini and Egyptian authorities about the nuclear and defense doctrines of the Islamic Republic of Iran.
The Iranian foreign ministry spokesman categorically dismissed the anti-Iran allegations as "baseless, biased and unconstructive", and reiterated that they were made in the pursuit of certain mischievous goals and motives.
Kanani called on Manama and Cairo to acquire a true understanding of regional equations, and take note of the role that the Islamic Republic of Iran plays in establishment and promotion of stability across the Middle East. 
The spokesman for the Iranian Foreign Ministry went on to criticize the two Arab countries' stubborn insistence on following the wrong path of Iranophobia, stating that such an approach is far away from wisdom and serves the interests of the Israeli regime in the region.
"Safeguarding and protecting nuclear achievements is an inalienable right of the Islamic Republic of Iran," Kanani said.
He emphasized that Tehran's defense and missile capabilities are being advanced based on the country's strategic policies, and they fall within the framework of its defense doctrine and by no means constitute a threat to neighboring states.
The Iranian foreign ministry spokesman's remarks came after Bahraini King Hamad bin Isa Al Khalifah met with visiting Egyptian President Abdel Fattah el-Sisi in the capital Manama on Wednesday, where they accused Iran of meddling in the affairs of Arab countries.
They also charged Tehran with non-compliance with the principles of good neighborliness, and destabilizing activities.
Additionally, Bahraini Foreign Minister Abdullatif bin Rashid al-Zayani repeated the anti-Iran claims in a joint press conference with his Egyptian counterpart Sameh Shoukry.