Politics
2022-July-1  19:07
FM Asks for Iraq's Further Cooperation to Facilitate Iranian Hajj Pilgrims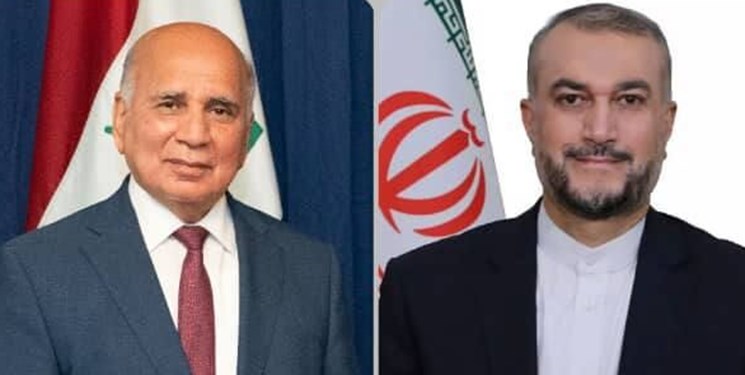 TEHRAN (FNA)- Iran Foreign Minister Hossein Amir Abdollahian appreciated Iraqi officials' efforts to facilitate Iranian Hajj pilgrims' affairs, but meantime asked Baghdad to help resolve the remaining issues in this regard.
The Iranian foreign minister made ther remarks in a telephone conversation with his Iraqi counterpart Fuad Hossein on Thursday evening.
During the phone talk, Amir Abdollahian urged the Iraqi government to help further facilitate Iranian Hajj pilgrims' affairs.
The two sides discussed expansion of bilateral relations and also the latest developments in the region.  
They also exchanged their views on two countries' cooperation in Hajj and Karbala and Najaf pilgrimage affairs.
The Iraqi foreign minister, for his part, said that the Iraqi government will definitely keep on facilitating the Iranian Hajj pilgrims' affairs.
Hussein, meantime, announced Baghdad's readiness to host another round of Iran-Saudi talks in Baghdad.
In a relevant development in early June, Supreme Leader of the Islamic Revolution Ayatollah Seyed Ali Khamenei said that revelation of the Zionist regime's plots is a definite responsibility for the Muslim pilgrims in Hajj.
"Exposing the Zionists' plots and conspiracies is one of the essential duties in Hajj," Ayatollah Khamenei said, addressing the Iranian officials in charge of organizing Hajj, the annual Islamic pilgrimage to Mecca.
"The Arab and non-Arab governments that moved toward normalizing their relations with the Zionist regime, against the will of their nations and for the will of the United States, must know that these interactions will bring them nothing but exploitation at the hands of the Zionist regime," he added.
The Leader hailed the resumption of Hajj pilgrimage after a two-year hiatus as a major blessing, saying the annual ritual is a symbol of unity among Muslims.