Society_Culture
2022-July-2  14:16
Earthquake Hits Southern Iran, at Least 5 Dead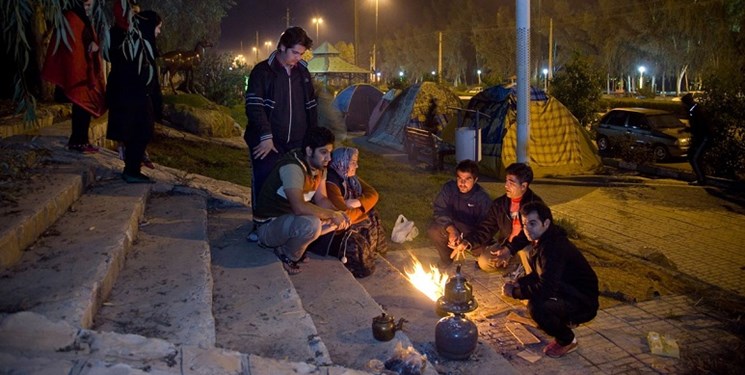 TEHRAN (FNA)- At least five people were killed and 49 others injured following a string of earthquakes in the Southern province of Hormuzgan in Iran on Saturday.
A large magnitude-6.1 earthquake jolted a Persian Gulf port city in Hormuzgan, followed by two later strong quakes of up to 6.3 magnitude.
The initial quake struck at around 1:30 a.m. local time on Saturday near Bandar Khamir at a depth of 10 kilometers. The second earthquake hit at 3:24 a.m.
Reports said that the strong tremors razed the village of Sayeh Khosh to the ground. There were more than a dozen aftershocks.
"Five people have died in the earthquake … and so far 12 are hospitalized," Head of emergency management organization in Hormuzgan Province Mehrdad Hassanzadeh said.
"Rescue work has been carried out and we are now providing tents as emergency housing," he added.
Meantime, Governor of Bandar Lengeh Foad Moradzadeh said that "all of the victims died in the first earthquake and no-one was harmed in the next two severe quakes as people were already outside their homes".
Iranian First Vice-President Mohammad Mokhber on Saturday instructed the governor-general of Hormozgan Province to deploy all first responder forces to address the disaster.
Mokhber was briefed by the governor-general of Hormozgan on last night's earthquakes and dispatch of assessment teams.
He instructed the provincial official to employ all their capacity to remove debris and conduct search and rescue operations.
Over the past weeks, Hormozgan has been hit by over 100 quakes and aftershocks.
Iran is criss-crossed with fault lines and is regularly hit by earthquakes, experiencing at least one slight tremor every day on average.
Iran sits astride several major faults in the earth's crust, and is prone to frequent earthquakes, many of which have been devastating.
The worst in recent times hit Bam in Southeastern Kerman province in December 2003, killing 31,000 people – about a quarter of its population – and destroying the city's ancient mud-built citadel.
The deadliest quake in the country was in June 1990 and measured 7.7 on the Richter scale. About 37,000 people were killed and more than 100,000 injured in the Northwestern provinces of Gilan and Zanjan. It devastated 27 towns and about 1,870 villages.