Society_Culture
2022-July-2  17:01
Iranians Mourn Demise of Japanese Mother of Iraqi-Imposed War Martyr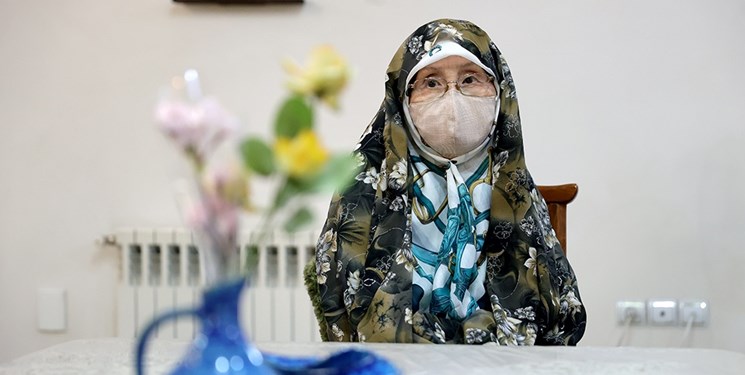 TEHRAN (FNA)- The Japanese mother of an Iranian martyr of 1980-88 Iraqi-imposed war against Iran passed away at a Tehran hospital.
Koniko Yamamura, who changed her name to 'Saba Babayee' after converting to Islam, had been admitted to Khatam al-Anbiya Hospital in Tehran recently after complaining of respiratory problems.
She was popular in Iran as the only Japanese mother of an Iranian martyr, Mohammad Babayee, who had been martyred during the Iraqi-imposed war in the early 1980s.
Muhammad was 18 when he took part in 'Operation Muslim Ibn Aqeel' launched on October 1, 1982 in the Western region of Iran during the eight-year war.
After the operation, he returned and appeared at a university entrance test, earning an engineering seat for himself; his mother was quoted as saying in one of her interviews.
However, the teenager chose to go back to the frontline, taking part in the Fekeh Operation in Southwestern Khuzestan province. He died after getting hit by shrapnel from a shell fired by the forces of Iraq's Baathist regime of the time.
Yamamura chose the name Saba Babaei for herself after converting to Islam following her marriage to an Iranian Muslim trader in Japan at the age of 20, according to her own account.
Her memoir, compiled by noted Iranian writers Hamid Hesam and Massoud Amirkhani is titled 'The Immigrant of the Land of Sun', which chronicles her early life in Japan, marriage to an Iranian Muslim trader, conversion to Islam, the martyrdom of her young son and experiences in Iran.
In a message of condolence on Friday, Iran's President Seyed Ebrahim Rayeesi termed Yamamura's death sad and heart-rending.
"I offer my condolences to the family of Babayee on the passing away of this faithful lady, and I pray for God's grace for the deceased and companionship with her martyred son, and patience and health for the honorable family," he said in his message.