Politics
2022-July-3  12:17
Iran: US, 15 European States Involved in Supplying Former Saddam Regime with Chemical Weapons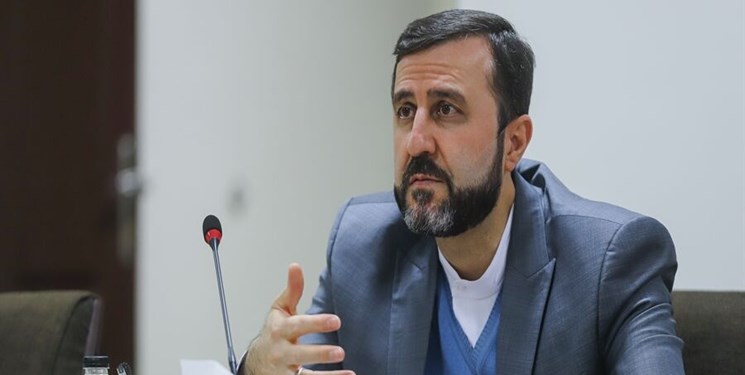 TEHRAN (FNA)- Deputy Chief of Iran's Judiciary and head of the country's Human Rights Headquarters Kazzem Qaribabadi said that the US and several European states were involved in supplying the former regime of Saddam in Iraq with chemical weapons, adding that they should account for the crime.
"The Islamic Republic of Iran is a victim of weapons of mass destruction, more than 13,000 people have been martyred and more than 100,000 injured as a result of the use of chemical weapons against the people of our country, and some of our war veterans which were affected by the Saddam chemical attacks still become martyrs on a daily basis," Qaribabadi said on Saturday, addressing a ceremony on the anniversary of Saddam regime's bombardment of Sardasht in West Azerbaijan province in Northwestern Iran with chemical weapons in 1987.
He added that according to a report by the Organization for the Prohibition of Chemical Weapons (OPCW), more than 15 mainly European countries, along with the US, were involved in equipping Saddam's regime with chemical weapons, adding that these countries must now be held to account for arming the Saddam regime.
Qaribabadi further called on the relevant international legal organizations to hold these countries accountable, noting that complaints have been filed against certain European individuals, but that is not enough.
Sardasht is a city in Northwestern Iran. According to the 2006 census, its population was 37,000. It lies in the West Azerbaijan province. It was the first city in which civilians were attacked with chemical weapons by former Iraqi dictator, Saddam Hussein during the imposed Iraqi war on Iran.
The population of Sardasht is Kurdish. The city is also known for the many villages around it and their reliability on the city's market.
On June 28, 1987, Iraqi aircraft dropped what Iranian authorities believed to be mustard gas bombs on Sardasht, in two separate bombing runs on four residential areas.
Sardasht was the first town in the world to be gassed. Out of a population of 20,000, 25% are still suffering severe illnesses from the attacks.
Tens of thousands of Iranians were killed and wounded by chemical weapons during the 1980-1988 Iraqi imposed war on Iran. Around 100,000 Iranians are still living with the effects, which include long-term respiratory problems, eye and skin problems as well as immune system disorders, psychological disorders, genetic disorders, and probably cancers.