Politics
2022-July-3  12:53
Top Commander: Security Prevails in Western Iran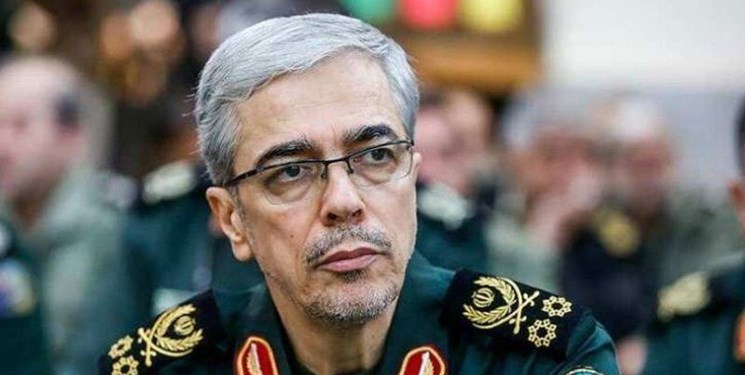 TEHRAN (FNA)- Chief of Staff of the Iranian Armed Forces Major General Mohammad Hossein Baqeri said thanks to the efforts of the country's Armed Forces, the western parts of Iran are fully secure.
"Lasting security prevails in the region, and that is the fruit of efforts made by the Armed Forces, the Border Guard Force, the Law Enforcement Force, and the Islamic Revolution Guards Corps (IRGC)," General Baqeri told reporters on Sunday while inspecting the military staff based in Iran's Western province of Kurdistan which borders Iraq.
He added that the province's border with Iraq enjoys excellent security despite some "sporadic acts of mischief" there.
The province has in the past been the scene of clashes between Iranian security forces and terrorist elements, who infiltrate into the country through the borders of Iraq's Kurdistan region.
Last September, the IRGC forces identified and dismantled a terrorist team in the Western Iranian province of Kurdistan.
A statement by the IRGC's Beit ol-Moqaddas base in Kurdistan province said that an anti-revolutionary team was disbanded in clashes with the IRGC forces in Sarvabad region of Kurdistan province. 
A number of anti-revolutionary terrorists were killed and wounded and a considerable amount of equipment and ammunition were seized by the IRGC forces during the operation, it added.
The terrorist team had entered Iran from the borders of Iraqi Kurdistan region with the intention of conducting acts of sabotage, the IRGC's statement said.