Economy
2022-July-3  19:18
Minister: Iran to Begin Construction of Golestan Petrochemical Plant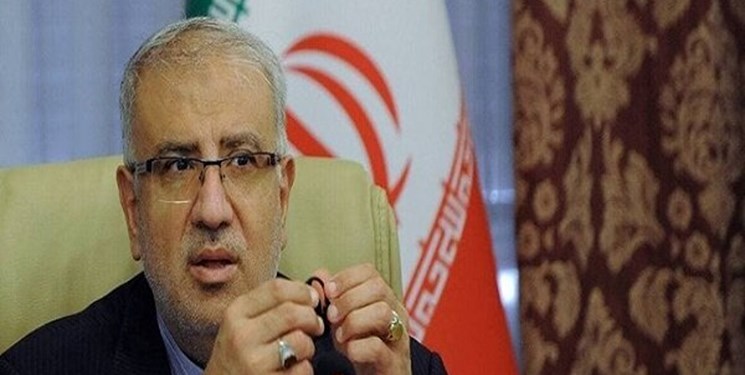 TEHRAN (FNA)- Iranian Oil Minister Javad Owji announced that the development of Golestan Petrochemical Plant will start in the near future.
"Major holding companies are stakeholders of the project which will soon become operational for the regional people to benefit from," Owji said.
The Iranian oil minister pointed out that this petrochemical complex, the majority of whose shareholders were the people, has gone through many problems over last few years, but fortunately, following the follow-ups of the representative of Golestan Province, the Oil Ministry and the National Iranian Petrochemical Company, a working group has been formed to follow up the work in a specialized manner.
"We have requested the National Petrochemical Company and the Persian Gulf Petrochemical Industries Company (PGPIC) to invest in this petrochemical project and buy its shares, which fortunately has been approved. I believe that due to the addition of new shareholders, there will be a good change in the Golestan Petrochemical Complex soon," Owji added. 
The Petrochemical plants in Iran are making progress and export their products to foreign states despite the harshest sanctions imposed against the country by Washington.
Several Sources in Iran's petrochemical industry rejected the recent US sanctions imposed on three major petrochemical companies in the country as a "theatrical move".
"This is not a new development, it is simply a theater show with political objectives," Chairman of the top syndicate of petrochemical plants in Iran Ahmad Mahdavi said last month.
He said the three companies sanctioned by the US Treasury Department in June, namely Fanavaran Petrochemical Company, Kharg Petrochemical Company and Marun Petrochemical Company, had all previously been subject to similar American bans.
"They wanted to show they have done something new in the field of sanctions ... but this show has been repeated several times and has had no result for them," former member of the Iranian parliament Ahmadi was also quoted as saying by the IRIB News.
Another industry source said the new US sanctions will do nothing to stop the exports of petrochemical products from Iran.
"Iran's petrochemical industry in its entirety is sanctioned and plants have to use unconventional methods to sell and export their products," CEO of the Mehr Petrochemicals in Southern Iran Mohammad Eslami said.
Financial experts say the new sanctions will also fail to stymie the flow of exports proceeds into the Iranian petrochemical sector.
Iranian government figures show exports of petrochemicals from the country reached a record of $14.5 billion over the calendar year to late March.