Politics
2022-July-4  11:08
Top Negotiator: Iran, EU in Contacts to Decide Time, Venue of New Talks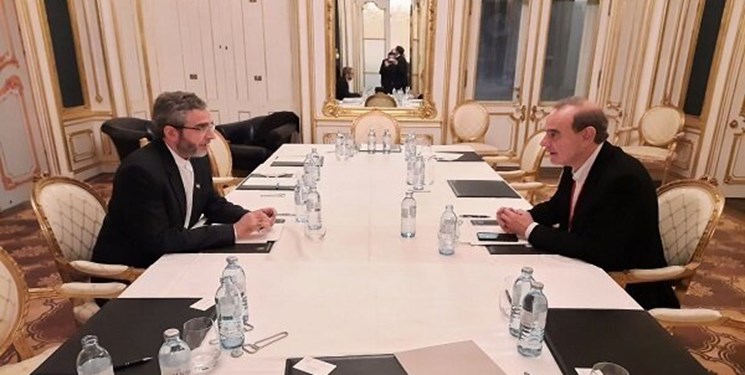 TEHRAN (FNA)- Iran's lead negotiator Ali Baqeri Kani said that he is in contact with EU Deputy Foreign Policy Chief Enrique Mora to decide the time and place of the next round of talks between Tehran and powers.
Baqeri Kani said on Sunday that he was in contact with Mora to finalize the time and venue of new talks after a previous round ended inconclusively in Doha, Qatar.
"The continuation of the talks is based on an understanding between us and the opposite side, specifically Mr. Mora," he added.
Baqeri Kani said Iran would respond negatively to any demands beyond the scope of conventional international law.
"When the opposing side sees that Iran accepts no harm at all to the Iranian nation's rights, it will develop the mentality that any demand beyond conventional international law would be met with a 'no' response," he said.
Mora coordinated the indirect negotiations between Iran and the US in Doha in late June aimed at resolving the differences hindering the revival of the 2015 nuclear deal, officially known as the Joint Comprehensive Plan Of Action, JCPOA.
Since last April, several rounds of negotiations between Iran and the remaining parties to the nuclear deal — France, Britain, Germany, Russia and China — had been held in the Austrian capital, Vienna, but major differences had kept the sides from reaching an agreement.
The talks have hit a deadlock over Washington's failure to take political decisions on a range of issues, mainly an effective removal of the sanctions it has imposed on the Islamic Republic and the provision of guarantees that it won't violate the multilateral agreement again.