Politics
2022-July-4  11:11
Iranian Deputy FM: US Misusing Human Rights to Impose Unilateral Policies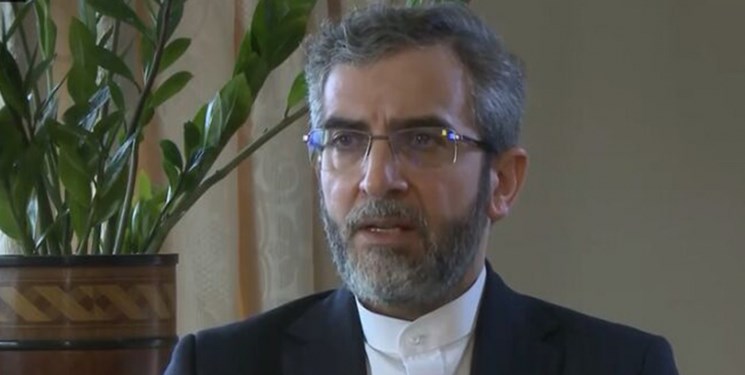 TEHRAN (FNA)- Iranian Deputy Foreign Minister for Political Affairs Ali Baqeri Kani described politicization as the biggest violation of human rights, saying that the US is using human rights as an instrument to promote its unilateral policies.
Trampling on independent peoples' human rights was a "part and parcel" of the US foreign policy, Baqeri Kani said, addressing the fourth International Conference on the American Human Rights from the Perspective of Leader of the Islamic Revolution Ayatollah Seyed Ali Khamenei on Sunday.
"One can confidently claim that there is no nation in today's world that has not tasted the bitter taste" of the American version of human rights, he said.
The biggest violation that can be committed against human rights is to "politicize" the issue, Baqeri Kani said, adding, "Today, human rights are turned into a pretext and a tool for expansion and institutionalization of the predominance of American unilateralism."
He considered "sanctions and terrorism" to be the main pillars of the American version of human rights, adding, "If they are robbed of these two pillars, they may not be able to continue their dominance and plots."
The official defined the US unilateral sanctions as a means of collective targeting and punishment of all people without any exception or reason.
"Based on all international principles and regulations, humanitarian items are not subject to sanctions, but based on the American human rights, sanctioning of foodstuffs and medicine does not face any bans," Baqeri Kani said.
The US launched the so-called maximum pressure campaign of sanctions against Iran in 2018, after unilaterally exiting the Iran deal.
The sanctions have restricted the financial channels necessary to pay for basic goods and medicine, undermining supply chains by limiting the number of suppliers willing to facilitate sales of humanitarian goods to the country.
Iran has repeatedly denounced the sanctions as an act of "economic war", "economic terrorism", and "medical terrorism".