Politics
2022-July-6  17:22
Senior Diplomat: Iran Resolved to Continue Key Role in Achieving Peace in Yemen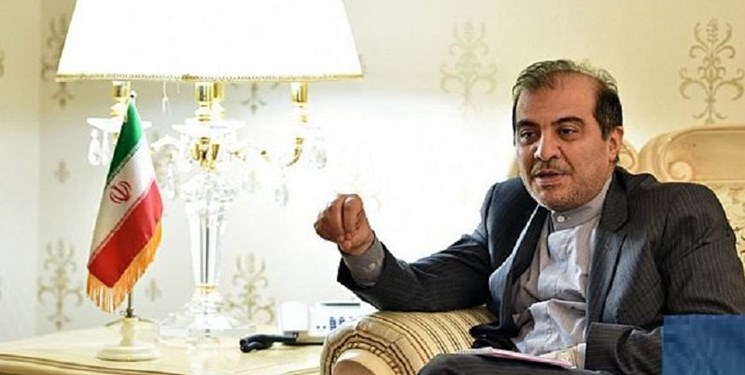 TEHRAN (FNA)- Senior Assistant to the Iranian Foreign Minister for Special Political Affairs Ali Asqar Khaji underlined Iran's continued constructive role in the establishment of a just peace in Yemen through a political solution, specially including a complete lifting of blockade against the Yemeni people.
Khaji made the remarks in talks with UN Special Envoy for Yemen Affairs Hans Grundberg via video conference.
During the talks, the two sides discussed the latest developments in Yemen, as well as ceasefire and solutions of cooperation between parties involved in Yemen war.
Khaji reiterated Iran's constructive and leading role in order to achieve a just peace through a political solution, specially complete lifting of blockade of Yemeni people.
Grundberg, for his part, expressing satisfaction over the constructive efforts of Islamic Republic of Iran to resolve crisis in Yemen, and called for continuation of these cooperation for restoration of peace in Yemen.
In a relevant development in April, Khaji underlined the need for the establishment of permanent ceasefire in Yemen and the start of intra-Yemeni talks.
Khaji made the remarks in a meeting with Norwegian Deputy Foreign Minister Henrik Thune in Tehran.
During the meeting, the two officials called for achieving a peaceful resolution to end the Yemen crisis.
The latest developments in Yemen and the ways to reach a peaceful resolution to the Yemen crisis were also discussed in this meeting.
Khaji welcomed implementation of the temporary ceasefire in Yemen, but meantime, stressed the need for a permanent cessation of aggression, as well as the start of the intra-Yemeni political dialogue.
Thune, for his part, said that his country makes efforts to support a political solution to the Yemeni crisis.