Economy
2022-July-14  17:02
Iran Plans to Increase Petrochemical Production to 140mln Tons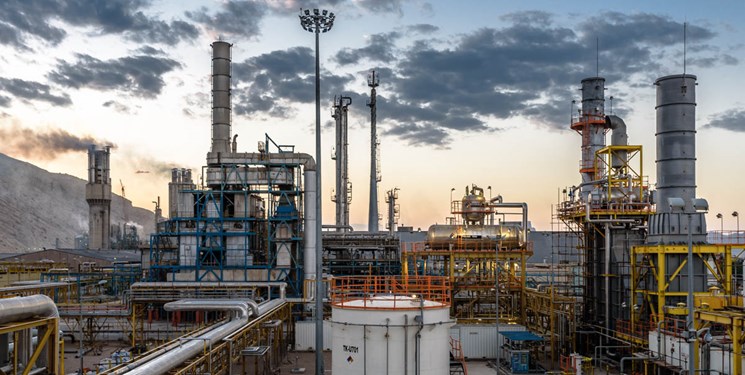 TEHRAN (FNA)- Iran is implementing plans to boost petrochemical production capacity during President Seyed Ebrahim Rayeesi's tenure by 54 percent despite the US sanctions, a report said.
The much-needed boost, from the current 91 million tons to 140 million tons, is aimed at increasing national revenues and preventing the crude oil sale.
In 2021, the petrochemical projects were accelerated and several of them became operational, which led to a 7-millon-ton increase in Iran's petrochemical production capacity.
According to statistics, the increase last year and the export of petrochemical products sent 12.5 billion dollars to the country's coffers despite stringent US sanctions.
Iran produces 30 million tons of basic products of the petrochemical industry annually, which makes it the second largest producer in the region.
It is expected to take the first spot by implementing the second and third phases of the plan to increase production levels during Rayeesi's term in office.
Iran's Petrochemical Industry Moving Ahead Irrespective of US Sanctionshttps://t.co/HmXiD53mdc pic.twitter.com/zCRiFVD6h1

— Fars News Agency (@EnglishFars) June 19, 2022
The Petrochemical plants in Iran are making progress and export their products to foreign states despite the harshest sanctions imposed against the country by Washington.
Several Sources in Iran's petrochemical industry rejected the recent US sanctions imposed on three major petrochemical companies in the country as a "theatrical move".
"This is not a new development, it is simply a theater show with political objectives," Chairman of the top syndicate of petrochemical plants in Iran Ahmad Mahdavi stated in mid-June.
He added the three companies sanctioned by the US Treasury Department, namely Fanavaran Petrochemical Company, Kharg Petrochemical Company and Marun Petrochemical Company, had all previously been subject to similar American bans.
"They wanted to show they have done something new in the field of sanctions ... but this show has been repeated several times and has had no result for them," former member of the Iranian parliament Ahmadi was also quoted as saying by the IRIB News.
Another industry source said the new US sanctions will do nothing to stop the exports of petrochemical products from Iran.
"Iran's petrochemical industry in its entirety is sanctioned and plants have to use unconventional methods to sell and export their products," CEO of the Mehr Petrochemicals in Southern Iran Mohammad Eslami noted.
Financial experts say the new sanctions will also fail to stymie the flow of exports proceeds into the Iranian petrochemical sector.