Politics
2022-July-21  17:01
Top Commander Lauds Growing Trend of Iran-Oman Military Ties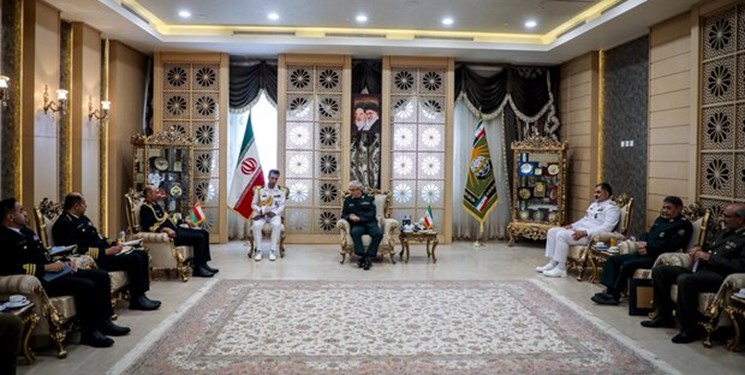 TEHRAN (FNA)- Chief of Staff of the Iranian Armed Forces Major General Mohammad Hossein Baqeri voiced his satisfaction over the growing trend of military relations between Iran and Oman.
General Baqeri made the remarks in a meeting with the Commander of the Royal Navy of Oman (CRNO) Rear Admiral Saif Al Rahbi.
"In matters related to the security of the region and other matters, the policies of the two countries are coordinated and aligned," the top Iranian commander said.
General Baqeri pointed out that the Strait of Hormuz and the Sea of ​​Oman as  common areas are of vital importance for Iran and Oman, and said, "These areas are considered one of the areas of close cooperation between the two countries."
He further that Iran is establishing a maritime security center in Chabahar and the country welcomes the presence of the Omani side in the center, as well as holding joint exercises.
"Certainly, the presence of foreigners in the common region of the two countries has no effect other than insecurity, and the expansion of military relations between Iran and Oman is definitely in the interest of the nations of the region, especially the people of the two countries," he added.
In a relevant development earlier, Commander of Iranian Army's Navy Rear Admiral Shahram Irani discussed broadening of naval cooperation with the Omani Navy commanders.
General Irani said that General Al Rahbi's visit will strengthen the friendly relations between Iran and Oman as two important countries on both sides of the Strait of Hormuz, adding that from now on, sharing technical knowledge between the two navies of Iran and Oman will accelerate.
The Omani navy commander, during his trip to Iran, visited the process of building new types of surface and subsurface vessels of the Iranian army navy.