Society_Culture
2022-July-28  14:41
At Least 6 Killed, Several Missing in Tehran's Flood, Mudslide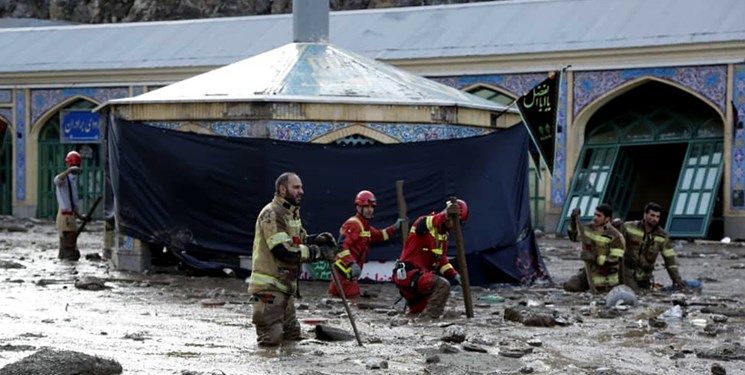 TEHRAN (FNA)- Flash flood and mudslide caused by heavy rains on Wednesday night has killed at least six and wounded several others, officials confirmed on Thursday.
On Wednesday night, floods and mudslides filled the Imamzadeh Davood compound, usually frequented by a large number of pilgrims of a famous mausoleum, in the Northwest of the Iranian capital of Tehran.
So far, 9 people have been injured and transferred to the emergency services after initial measures, and six people have lost their lives.
"The search for possible missing persons continues," head of the Tehran Red Crescent provincial branch Shahin Fathi pointed out.
He stated that the heavy rains caused inundation and mud in several spots in Western and Southern parts of Tehran Province, especially in Imamzadeh Davoud in Kan District.
""All operatives of the Red Crescent of Tehran province were on full alert and several and rescue teams, including rapid response and rescue teams in Tehran, Shemiranat, Pakdasht and Mallard cities, are busy providing relief to the compatriots," he added.
Iranian President Seyed Ebrahim Rayeesi, who was on a provincial tour of Hamedan at the time of the disaster, followed up on the latest developments and called for swift rescue and relief operations in the flood-hit areas.
Iranian Interior Minister Ahmad Vahidi along with the governor of Tehran and the Red Crescent chief have also visited the affected areas to see the situation first-hand.
The incident comes days after unprecedented floods swept through southern and southeastern Iran, killing and wounding dozens of people.