Politics
2022-August-1  16:20
Iran's N. Chief: MPs Emphasize on Legalization of Nuclear Roadmap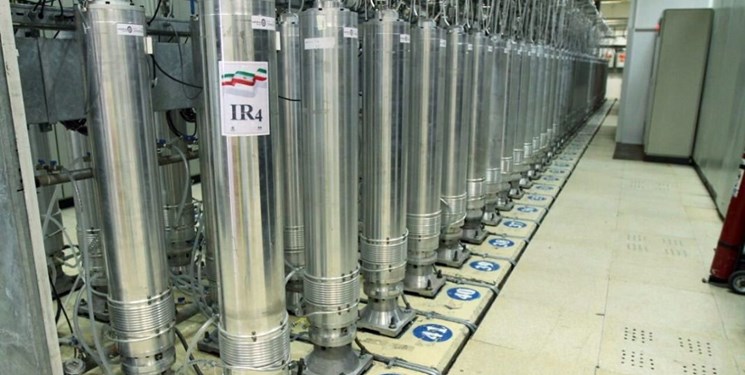 TEHRAN (FNA)- Head of the Atomic Energy Organization of Iran (AEOI) Mohammad Eslami said that Iranian lawmakers are pushing to line up a roadmap for the development of the country's nuclear industry in order that the change of administrations would not have an impact on Tehran's nuclear program.
"The lawmakers are seeking to turn the 50-year roadmap for nuclear industry into law so nuclear development would be shielded from decisions by the next administrations," Eslami stated after a meeting with the parliament's Energy Committee on Sunday evening.
He added the AEOI has planned to develop nuclear energy, including use of radiations and radiopharmaceuticals, so the nuclear technology would be more tangible in people's lives.
Back in early April, the AEOI unveiled the roadmap that addresses all aspects of the nuclear technology and the industrialization of the domestic nuclear sector. The parliament is expected to legislate it before the end of the current Iranian year (March 20).
Iranian officials say Tehran has decided to continue progress in its peaceful nuclear program despite the obstacles and pressures imposed by the UN nuclear watchdog and the Western states.
Iranian Legislators Urge Gov't to Take Strong Guarantees from UShttps://t.co/a0HPAh7eAa pic.twitter.com/rxo4pv7Sht

— Fars News Agency (@EnglishFars) April 5, 2022
Iran and the five remaining parties to the nuclear deal have held several rounds of negotiations since April last year to restore the agreement, which was unilaterally abandoned by Donald Trump in May 2018.
In quitting the agreement, the US restored sanctions on Iran as part of what he called the "maximum pressure" campaign against the country. Those sanctions are being enforced to this day by the Joe Biden administration, even though it has repeatedly acknowledged that the policy has been a mistake and a failure.
Iranian officials say the ball is in the US' court, and the administration of President Biden should assure Tehran that it will not repeat Trump's past mistakes.
Last Monday, Foreign Ministry Spokesman Nasser Kana'ani reiterated Iran's serious will to achieve an enduring agreement, and stated that his country and the other parties to the nuclear deal can reach an agreement if Washington responds positively to Tehran's initiatives.
"We are serious about reaching a lasting and strong agreement and so far, we've shown a great deal of flexibility," the diplomat said.
"If the other side [the US] acts constructively, and responds positively to Iran's initiatives, an agreement is within reach," the spokesman added.
Iranian officials have criticized Washington for raising excessive demands from Tehran during the nuclear talks, and blocking efforts to reach an agreement on the JCPOA. They emphasized that the US should lift unilateral sanctions, and assure Iran that it will not repeat its past mistakes.