Politics
2022-August-3  18:25
Iran Preparing Three Remote-Sensing Satellites for Launch into Orbit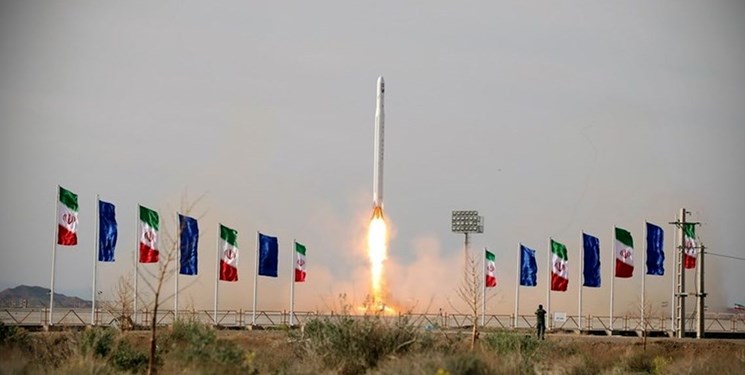 TEHRAN (FNA)- Head of Iran's Space Organization Hassan Salarieh hailed Tehran's efforts to promote its space science and technology, and stated that the country has three remote-sensing satellites in line for launch.
Salarieh told IRIB that the Space Organization of Iran had been pursuing "very detailed and comprehensive plans, which have been constantly updated over the past years".
In the field of remote-sensing, communications and navigation satellites, "very precise and organized plans" have been drawn up, he added.
The remote-sensing applications of satellites include Earth observation, he explained, adding that this type of spacecraft can capture "highly up-to-date, accurate and real time images from the surface of the Earth".
"We have three remote-sensing satellites in line to be launched and hope that the launch will take place at the earliest," he continued.
Generally, the official said, the space technology has various applications in different fields, including monitoring natural hazards, evaluating the lands under cultivation for agricultural purposes, keeping watch on borders, road traffic, seas and ports, and keeping water resources in check.
"Iran has been making efforts to develop its space industry on its own as it hardly gets to benefit from the relevant experiences of other countries due to the tough sanctions in place against the Islamic Republic," Salarieh noted.
In early June, the Iranian Space Agency announced that work has been underway to prepare seven more satellites for launch into the orbit.
In late June, Iran tested its domestically-developed hybrid-propellant satellite carrier rocket called Zuljanah for "predetermined research purposes" for the second time. The Iran's Defense Ministry launched the Zuljanah satellite carrier into space for the first time in February 2021.
IRGC Aerospace Commander: Iran Plans to Orbit Another Satellite on Back of New Carrierhttps://t.co/sTqxYkRis7 pic.twitter.com/w7qmr73K2S

— Fars News Agency (@EnglishFars) July 25, 2022
Last week, Islamic Revolution Guards Corps (IRGC) Aerospace Commander Brigadier General Amir Ali Hajizadeh praised Iran's rapid advancement aerospace industries, and said the country has made great achievements in the field.
The aerospace commander added that "the space sector is extremely significant and a key ground for progress in other fields", stressing that "Iran is now advancing speedly in the field of aerospace industries".
He noted that Iran is scheduled to launch a new satellite into orbit by the year-end on the back of a new domestically-developed carrier named "Qa'em".
It is the third military satellite Iran will put into orbit. The country launched its second satellite, dubbed Nour (Light)-2, into orbit in March 2022 and the first one in April 2020.
Iranian President Seyed Ebrahim Rayeesi has also stressed continued efforts to further advance space technology.
"The obtainment of this technology is among the manifestations of national might, which was made possible with the efforts of the Armed Forces - specially the Islamic Revolution Guards Corps and the Communications Ministry - and which must continue with greater force," he noted in mid-March.