World
2022-August-4  16:18
Jenin Fighters Vow to 'Scatter Bodies of Israeli Troops on Mountains'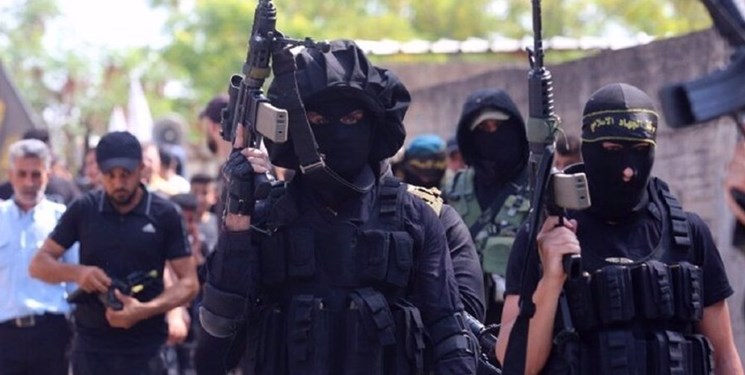 TEHRAN (FNA)- The armed wing of the Islamic Jihad threatened to scatter the bodies of Israeli troops on Jenin mountains in the occupied West Bank if Israel harms one of its most senior commanders arrested in a late Monday raid.
Israeli troops shot dead a Palestinian teenager during the raid on the Jenin refugee camp where they also arrested Bassam Al-Saadi. They also captured his son-in-law, Ashraf Al-Jada, who was visiting Al-Saadi's home in the camp, presstv reported.
In a statement issued early Thursday, the Jenin branch of the Al-Quds Brigades warned that Palestinian fighters will not sit idly by after the Israeli raid.
"We will not ignore this event. We consider the occupiers fully responsible for the life of Commander Al-Saadi," it said, adding, "We will scatter the bodies of the occupying soldiers over the mountains in Jenin" if any harm is done to Al-Saadi.
On Monday night, the Al-Quds Brigades announced "a state of alertness and readiness among its fighters and active combat units" which it said comes "in response to its duty towards the treacherous aggression that the great leader, the sheikh Bassam Al-Saadi and his family were exposed to in Jenin".
Videos and images shared on social media showed traces of blood on the floor of Al-Saadi's home following the arrest. His family and the Palestinian Prisoners' Society announced the Israeli troops had assaulted Al-Saadi and his wife, Nawal, who was hospitalized due to the injuries she sustained during the raid.
The Al-Quds Brigades branch in Jenin said it was awaiting order from the resistance movement's Secretary General in the besieged Gaza Strip, Ziad Al-Nakhala, to respond to the raid.
"You hurt our Sheikh Al-Saadi … it will not continue like this. We are waiting for the fighters of Gaza to tell us what to do. We are waiting for the order of our brother Ziyad Nakhala. When he starts a war, we will also enter it," the group added.
Islamic Jihad official Khader Adnan told Lebanon's Al-Mayadeen television channel that harming Al-Saadi would draw greater Palestinian reaction.  
A former prisoner, Al-Saadi spent many years in and out of Israeli jails. He was last arrested in 2018 following a five-year hunt by the Israeli military and released in 2020. Two of his sons were killed during a large-scale Israeli invasion of the Jenin refugee camp in 2002.  
The Israeli raid on Jenin comes in the wake of months-long brutal campaign to quash rising resistance in the city's refugee camp.
At least 60 Palestinians have been killed by Israeli troops since the start of the year, about a third of them from Jenin.
Israeli forces shot dead veteran Palestinian journalist Shireen Abu Akleh while she was reporting on a raid in Jenin on May 11. The murder and a subsequent attack on her funeral drew widespread condemnation around the world.