Economy
2022-August-4  17:39
Iranian Oil Minister Urges World to Prepare for Winter as Energy Crisis Deepens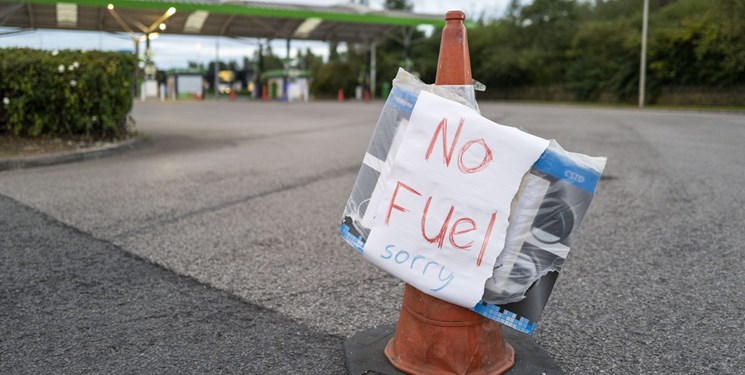 TEHRAN (FNA)- Iran's Oil Minister Javad Owji stated that depoliticizing energy security should be considered as a global necessity, and called on nations across the globe to be ready for winter as energy crisis has been soaring in recent months.
Owji made the remark on the sidelines of the 31st OPEC and Non-OPEC Ministerial Meeting held via video conference on Wednesday.
He noted that "this winter is very important for Europeans and the world and they should think about it now".
"Sustainable and constant cooperation in OPEC+ coalition could help consumers remarkably in the current conditions," Owji said, expressing hope that major Western governments understand the sensitivities properly and adopt a rational approach to achieve world energy security.
"Return of Iran's oil to the market can meet part of the costumers needs and help reach balance in the world markets," Owji pointed out.
"OPEC+ decided to gradually raise oil supply to the market on a monthly basis and the oil output by its members has returned to the levels before the start of the agreement in July 2021," he continued, adding, "However, it was agreed to extend OPEC+ agreement until the end of 2022 and the producers seriously want to continue cooperation in order to support stability in oil market and safeguard the achievements of the agreement."
During the meeting, all member countries highlighted constant cooperation among OPEC and non-OPEC countries in maintaining and improving stability in oil market, the minister noted, stating, "The Islamic Republic of Iran also emphasizes and supports continuous cooperation among OPEC and non-OPEC producers at the highest levels."
"As some OPEC+ producers pumped less oil and did not deliver on an oil output increase pledged under the deal and due to a decline in commercial crude and oil byproducts inventories in some major consumer countries, members agreed at the 31st Ministerial Meeting to raise their total production by 100,000 bpd for September," Owji said.
Despite the concerns, the oil market is moving on a balanced and stable route, he stressed.
"As I have repeatedly stated, depoliticizing energy security should be considered as a global necessity," he continued, adding, "Global oil market is in a condition that return of Iran oil can supply a part of customers' demand and help to balance and calm international markets."
"The Islamic Republic of Iran has always stressed that jeopardizing energy security and heightening market turmoil have lose-lose outcomes for all players," he said, adding Iran, holder of the largest oil and gas reserves in the world, is ready to increase its crude oil output to pre-sanctions levels as soon as possible.
Iran Says Oil Sales Remain High Amid US Sanctionshttps://t.co/sQM14ufIzn pic.twitter.com/F2i9lPOZtX

— Fars News Agency (@EnglishFars) July 11, 2022
The fuel crisis erupted in Europe after the European Unions imposed sanctions against Russia, shortly after the beginning of Moscow's ongoing special military operation in Ukraine in late February. The sanctions have resulted in disruptions of supply chains and skyrocketing energy prices across Europe. Several leaders have warned that the world should brace for a difficult autumn and winter.
The EU Foreign Policy Chief Josep Borrell has recently warned that the EU may run out of gas during the upcoming winter season amid supply shortages.
"Europe is facing a perfect storm: energy prices are up, economic growth is down and winter is coming," the EU's high representative for foreign affairs and security policy wrote in a blog published Monday on the website of the Diplomatic Service of the EU.
There is "real uncertainty" over whether the EU will have enough gas and whether it will be able to afford it, Borrell said in the piece, titled "Europe's energy balancing act", describing the upcoming winter as "exceptional".
His comments come amid a reduced flow of natural gas from Russia, a major supplier to the bloc.
Borrell warned that countries of the continent must prepare for a possible total cut-off by Moscow, and suggested that Europe has struggled to replace Russian supplies.
"The hard truth is that for this winter, we are approaching the limits of what extra gas we can buy from non-Russian sources. So, the bulk will have to come from energy savings, i.e. demand reduction," he added.
Russia has repeatedly stressed it remains a reliable supplier and honors its contractual obligations, but that international sanctions are preventing pipeline operator Gazprom from delivering gas to the EU at full capacity.
EU Commission Chief Ursula von der Leyen also warned on Monday that the bloc needs to prepare for the "worst scenario" when it comes to Russian gas supply over the winter.
"We must all be prepared for the worst situation with gas," von der Leyen told an interview with Spanish daily El Mundo.
The EU has slapped seven sets of sanctions against Russia since Moscow launched the war on Ukraine.
The packages target, among others, Russian President Putin and Foreign Minister Sergey Lavrov, ban gold, oil, and coal imports, and the export of luxury goods, as well as exclude Russian and Belarusian banks from using the SWIFT international payment system.