Politics
2022-August-4  18:47
Source Rejects Media Claim over Iran's Drooping IRGC-Related Demand in Negotiations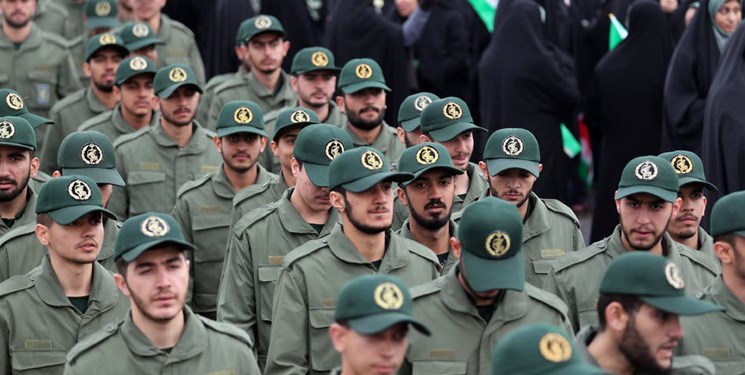 TEHRAN (FNA)- An informed source close to the Iranian negotiating team denied a claim raised by The Wall Street Journal that Tehran has given up its demand for removing the Islamic Revolution Guards Corps (IRGC) from the FTO list as a prerequisite for a deal in the Vienna talks.
"Iran has not set aside the demand for the removal of the IRGC from the 'terrorism list'," the unnamed source said on Thursday.
"Media claims in this regard lack credibility," the source added.
The Wall Street Journal claimed in a report that Iran had withdrawn a condition for the US to remove the IRGC from its so-called terrorism list.
"Iran has showed its goodwill in the talks, and the country is serious in reaching an agreement," the source stressed.
"The ball is now in the court of the US and if they seek to achieve a deal with Iran, they must seize the opportunity provided to them by the JCPOA (Joint Comprehensive Plan of Action) parties and act responsibly," the source noted.
Negotiations aimed at reviving the Iran's nuclear deal have been on hold for months as the US insists on its refusal to undo past wrongs, including removal of the IRGC from its foreign terrorist organization list.
FM: US Sanctions Unable to Make Iran Give Concessions at Negotiating Tablehttps://t.co/2hKiDCWXE5 pic.twitter.com/bztVpXtKk0

— Fars News Agency (@EnglishFars) August 2, 2022
Iran's lead negotiator and Deputy Foreign Minister Ali Baqeri Kani and his accompanying delegation arrived in the Austrian capital on Wednesday to resume the talks aimed at lifting Anti-Tehran sanctions.
Iranian officials say the country welcomes the path of diplomacy and negotiation to attain a good, strong and durable agreement, and call on the United States to embrace pragmatism to find a solution.
They say the ball is in the US' court, and the administration of President Joe Biden should assure Tehran that it will not repeat Donald Trump's past mistakes.
Iran and the five remaining parties to the nuclear deal have held several rounds of negotiations since April last year to restore the agreement, which was unilaterally abandoned by Trump in May 2018.
In quitting the agreement, Trump restored sanctions on Iran as part of what he called the "maximum pressure" campaign against the country. Those sanctions are being enforced to this day by the Biden administration, even though it has repeatedly acknowledged that the policy has been a mistake and a failure.
Iranian officials have criticized Washington for raising excessive demands from Tehran during the nuclear talks, and blocking efforts to reach an agreement on the JCPOA. They emphasized the Tehran's will to reach a good, strong and lasting agreement, and stressed that the US should lift unilateral sanctions, and assure Iran that it will not repeat its past mistakes.