Politics
2022-August-6  14:00
Iran Asks Taliban to Ensure Muharram Mourners' Security in Afghanistan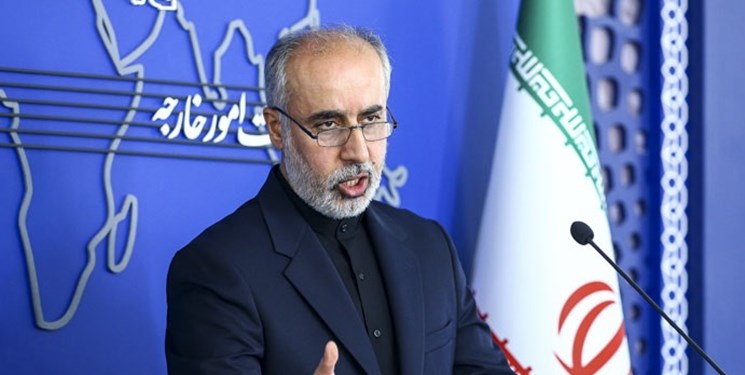 TEHRAN (FNA)- The Iranian Foreign Ministry condemned Friday's deadly explosions in the Afghan capital of Kabul, and called on the Taliban to guarantee heightened security for civilians who are observing the Muharram mourning ceremonies.
Afghan police confirmed that at least eight people were killed and 18 wounded in a blast in a Shiite residential area in Western Kabul on Friday. The Daesh (ISIS or ISIL) terroris group has claimed responsibility for the deadly attack.
Iran's Foreign Ministry Spokesman Nasser Kana'ani strongly condemned the recent terrorist attacks in Afghanistan, and expressed condolences on the martyrdom and injury of a large number of innocent Afghan citizens in Kabul city.
The spokesman also called on the Taliban officials to establish security for mourners who are commemorating Imam Hossein (AS) martyrdom anniversary.
"It is expected that the authorities of the caretaker government of Afghanistan to provide more arrangements for security [of the citizens] due to the presence of mourners in mosques and mourning ceremonies [of the martyrdom anniversary of Imam Hussein (AS) and his true companions]," he noted, as Afghan mourning gatherings during the Islamic calendar month of Muharram have been targeted in recent years.
Daesh is seen as Afghanistan's most serious security challenge. It has a foothold in Eastern and Northern Afghanistan. It has recently claimed several attacks across Afghanistan.
In Afghanistan, Daesh attacks have resulted in around 700 deaths since the Taliban came to power last August, according to the United Nations. The militants have primarily targeted religious and ethnic minorities, as well as schools, mainly with suicide bombings.
Iran's Leader Sends Condolence Message to Afghanshttps://t.co/HdYGUX2ExO pic.twitter.com/zAYOEXDX3I

— Fars News Agency (@EnglishFars) April 24, 2022
Back in late April, Iranian President Seyed Ebrahim Rayeesi warned that the war in Ukraine should not make the international community forget the crisis in Afghanistan.
"The US and NATO presence in Afghanistan meant nothing more than destruction and killing, and it did not provide security for Afghanistan or the region," Rayeesi said.
The Iranian president added that the war in Ukraine must not divert international attention from the unfolding crisis in Afghanistan, the problems facing its people and the large number of refugees leaving the country.
He also warned about a surge in threats against Afghanistan and other regional nations.
Tehran also blamed the terrorist groups and foreign countries which interfered in Afghanistan in recent years for the recent terrorist attacks in the war-torn country.