Politics
2022-August-6  14:32
Iranian President: Israeli Regime's Decline Accelerating Due to Palestinians' Resistance
TEHRAN (FNA)- Iranian President Seyed Ebrahim Rayeesi strongly condemned the new crime committed by Tel Aviv in the Gaza Strip, and said the Israeli regime is on a fast-track towards decline because of the resistance of the Palestinian people in the besieged enclave.
"Through its crime last night, the Zionist regime once more showed its occupationist and aggressive nature to the world," President Rayeesi said on Saturday.
He praised the Palestinians for standing firm in the face of Israeli atrocities, and added, "The resistance of the people of Gaza will speed up the decline of this child-killing regime."
Earlier, the Iran's Foreign Ministry condemned the "barbaric attack by the apartheid Zionist regime", and stressed that Palestinians have a right to respond.
Twelve people, including a senior commander of the Islamic Jihad movement, and a five-year-old child, were killed and dozens wounded in Israeli attacks on the residential areas in the besieged Gaza Strip on Friday and Saturday.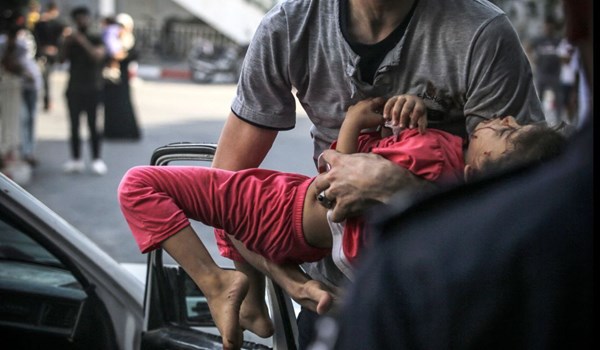 Elsewhere in his remarks, the Iranian president referred to the plots by the "mercenaries" of the United States and the Israeli regime to incite sedition in Afghanistan.
Rayeesi stated those behind the deadly terror attacks against mourning ceremonies for Imam Hossein (AS) were "stooges" of the global hegemony and were seeking to sow sedition among the Muslims in Afghanistan.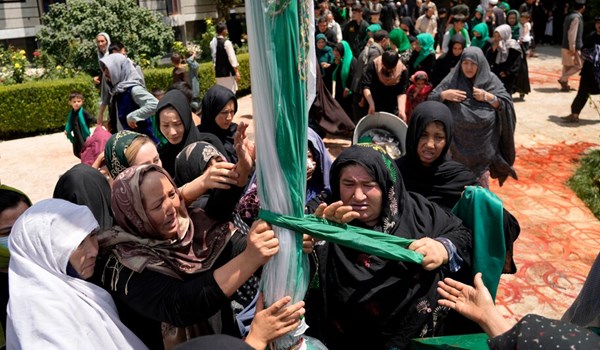 He called on the caretaker administration in Kabul to "identify the criminals and provide security to all Afghan people".
Iran: US-Supported Barbarity of Israel Not to Avert Regime's Certain Destinyhttps://t.co/uCPCUo2nem pic.twitter.com/7clarDpv2p

— Fars News Agency (@EnglishFars) July 28, 2022
Iran says the fake regime of Israel is the root cause of the region's entire difficulties and problems, and adds that Washington-supported barbarity will not change the inevitable fate of the Tel Aviv regime.
On Wednesday, Iranian Foreign Minister Hossein Amir Abdollahian once again reiterated Tehran's unchangeable stance in support of the Palestinian cause, and said the Israeli regime has proved that it only understands the language of force.
Speaking at an event to celebrate human rights and human dignity in Tehran, Amir Abdollahian reiterated Iran's support for "the Palestinian issue and the creation of a Palestinian state on the entire mainland and motherland, with Al-Quds as its capital".
"We are proud to announce loudly that the experience of the Islamic Revolution, that of the Islamic Republic, and that of the resistance have proven that nothing but the language of force and resistance is effective in confronting the ambitions of the apartheid, fake Zionist regime," he added.
Israel has in recent week ramped up attacks on Palestinian towns and cities throughout the occupied West Bank. Dozens of Palestinians have lost their lives and hundreds have been arrested during the raids. At least 70 Palestinians have been killed by the Israeli Army since the start of the year.