Politics
2022-August-10  18:45
Iran's Human Rights Chief Decries Global Inaction on Israeli Aggression Against Palestinians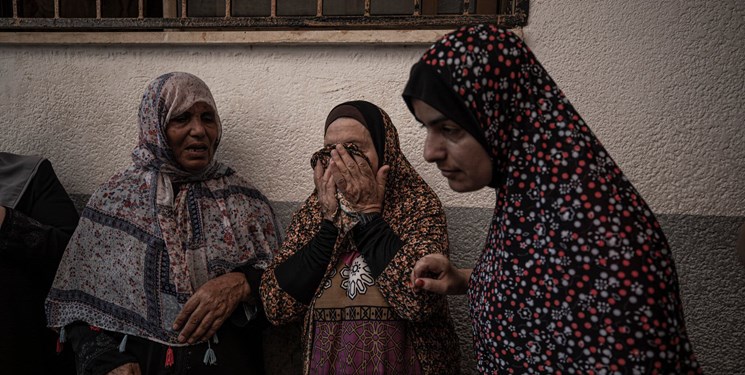 TEHRAN (FNA)- Iran's Deputy Judiciary Chief and Human Rights Headquarters Secretary Kazzem Qaribabadi condemned the latest Israeli attacks on the Gaza Strip, and denounced the international community's silence and negligence over the Zionist regime's crimes against the Palestinians.
"Days have passed since the fanatic Israeli regime waged an incessant deadly blitz on innocent Palestinians," Deputy Chief of Iran's Judiciary and head of the country's Human Rights Headquarters wrote on Twitter on Tuesday.
"The question is, how many children have to die so that the international community, UNSC (United Nations Security Council) and HRC (United Nations Human Rights Council) hold the bloodthirsty regime accountable for its' unspeakable crimes?" he asked.
The Palestinian Health Ministry has confirmed that the Israeli regime's attacks had since Friday left at least 64 people, including women, children and two senior commander, dead and 350 wounded.
Iran Blasts Int'l Community for Keeping Mum on Israeli Aggression Against Palestinianshttps://t.co/U4XK9MPCTD pic.twitter.com/rgIxUe48Kr

— Fars News Agency (@EnglishFars) August 7, 2022
Iran describes Israel as the root cause of instability in the region, but says the regime's US-supported barbarity will not change the inevitable fate of the Tel Aviv regime.
Iranian President Seyed Ebrahim Rayeesi strongly condemned the new crime committed by Tel Aviv in the Gaza Strip, and noted the Israeli regime is on a fast-track towards decline because of the resistance of the Palestinian people in the besieged enclave.
"Through its crime last night, the Zionist regime once more showed its occupationist and aggressive nature to the world," President Rayeesi stated on Saturday.
He praised the Palestinians for standing firm in the face of Israeli atrocities, and added, "The resistance of the people of Gaza will speed up the decline of this child-killing regime."