Politics
2022-August-10  16:46
Iran's Navy Clashes with Offending Boats in Red Sea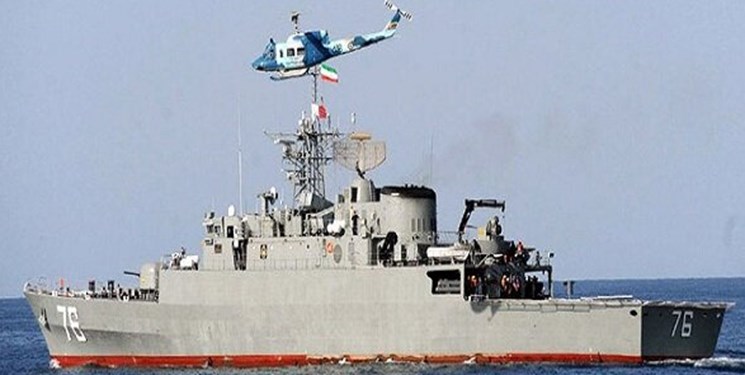 TEHRAN (FNA)- An army navy escort team engaged in clashes with a group of attacking boats in the Red Sea after receiving a rescue message from an Iranian ship.
Deputy Chief of Naval Operations of Iranian Army's Navy Rear Admiral Mostafa Tajoddini made the announcement on Wednesday.
He said that one of the missions of the Iranian Army's Navy is to provide communication lines and defend the interests of the Islamic Republic of Iran in the open seas and oceans.
He pointed out that in this regard, the escort team of the Iranian Army's Navy under the command of the all-Iranian destroyer 'Jamaran', which is carrying out a mission in the Gulf of Aden and the Red Sea, engaged with the attacking boats in the Red Sea last night after receiving a message from an Iranian ship, he added.
"Fortunately, with the effective presence of the escort team and the exchange of heavy fire, the attacking boats escaped," Tajoddini added.
In a relevant development in mid-July, Commander of the Islamic Revolution Guards Corps (IRGC) Navy Rear Admiral Alireza Tangsiri declared Iran's full preparedness to fight off any plot of enemies against Tehran at its birth, stressing that the country's forces will teach a painful lesson to foes in case they launch any act of aggression against Iran.
"If the enemy takes any foolish measure to foment sedition or carry out an act of aggression against the Islamic establishment, we will respond in a way that would teach them and their allies a painful lesson and will nip that plot in the bud," Rear Admiral Tangsiri said on Monday.
He added that the IRGC naval forces, which are deployed in the islands and along the operational routes of the elite force, maintain their combat readiness at the highest level in order to be able to carry out the most difficult missions at any time.
The senior Iranian commander stated the neighboring countries in the region enjoy the capability to ensure security in the important Persian Gulf region, emphasizing, "There is no need at all for the presence of foreign countries who want to be here with the justification of providing security."