Politics
2022-August-11  19:33
Iran Categorically Dismisses US Allegations about Bolton Assassination Plot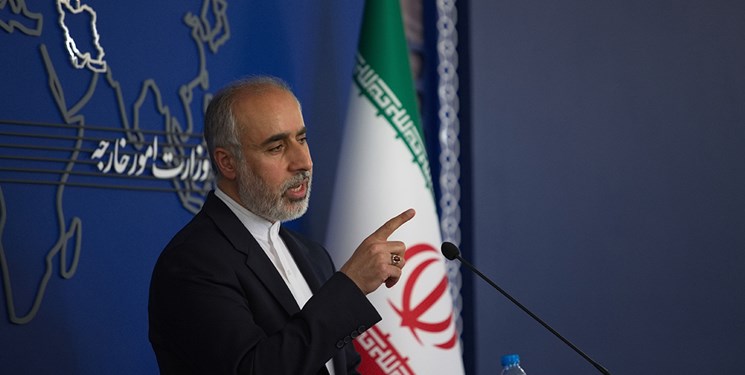 TEHRAN (FNA)- Tehran strongly rejected the baseless allegations by Washington over plotting to assassinate former National Security Advisor John Bolton, and warned the US to avoid any hostile measure against Iranian nationals on the pretext of such ridiculous accusations.
US authorities claimed on Wednesday that an Iranian operative was plotting to assassinate Bolton in retaliation for the US terror operation that martyred Iran's anti-terror commander Lieutenant General Qasem Soleimani.
In responce, Tehran dismissed Washington's charges as "ridiculous and baseless".
"The spinning of these threadbare and baseless myths is becoming a recurring custom in the American judicial and propaganda system," Iranian Foreign Ministry Spokesman Nasser Kana'ani said on Wednesday.
"This time for scenario building, politically bankrupt and worthless elements like Bolton has been used to advance this process," he added.
"Such baseless claims are made with political motives and aims and in fact amount to forward escape, creating propaganda ruse and especially escaping the responsibility of responding to numerous terrorist crimes that the American government has either directly participated in, such as the cowardly assassination of General Martyr Soleimani, or like the terrorist crimes committed by the Zionist regime and terrorist groups like Daesh they have been committed with the support of America," the official stated.
"The Islamic Republic of Iran strongly warns against any action against Iranian citizens under the pretext of these ridiculous accusations and emphasizes that it reserves the right to take any action within the framework of international law to defend the rights of the government and citizens of the Islamic Republic of Iran," Kana'ani noted.
Iran: Bolton's Coup Confession Not Surprisinghttps://t.co/NkOm4CL33R pic.twitter.com/sxouAopNUW

— Fars News Agency (@EnglishFars) July 16, 2022
In mid-July, Iran slapped sanction on several US individuals and officials for their support for the anti-Tehran Mojahedin-e-Khalq Organization (MKO) terrorist group, saying Washington continues assisting the terrorist group which has its hands stained with the blood of thousands of Iranian civilians.
The sanctioned US diplomats include former Secretary of State Mike Pompeo, Bolton, Trump's personal lawyer Rudy Giuliani, and several others.
Back in January, the Iranian Foreign Ministry declared sanctions against several persons - including Trump, Pompeo and Bolton - who have ordered, perpetrated or cooperated in the assassination of Lieutenant General Soleimani.
Iran Urges Interpol to Issue Red Notice for Assassins of Gen. Soleimanihttps://t.co/7RUNaCqARl pic.twitter.com/tGylGJrvLI

— Fars News Agency (@EnglishFars) January 6, 2021
Lieutenant General Soleimani, his Iraqi trenchmate Abu Mahdi Al-Muhandis, the second-in-command of Iraq's PMU, and ten of their deputies were martyred by an armed drone strike as their convoy left Baghdad International Airport in January 2020.
Days later, the the Islamic Revolutionary Guard Corps (IRGC) targeted the US-run Ein Al-Assad in Iraq's Western province of Al-Anbar by launching a volley of missiles in retaliation. According to the Pentagon, at least 100 American forces suffered "traumatic brain injuries" during the counterstrike on the base. Iran has described the missile attack on Ein Al-Assad as a "first slap".