Politics
2022-August-14  14:48
Iran's Deputy FM: Pedicide Shows Israeli Dread of New Palestinian Generation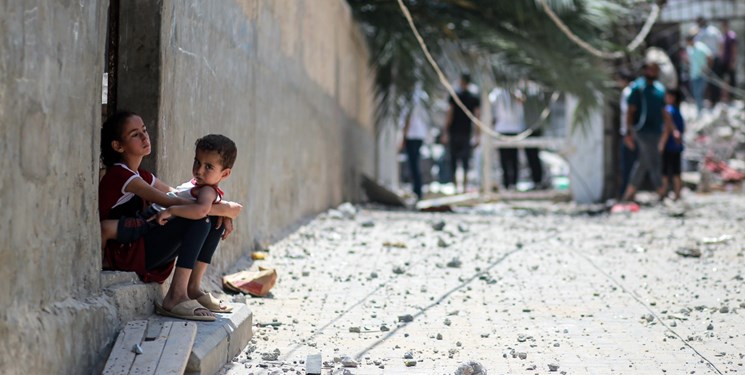 TEHRAN (FNA)- Iran's Deputy Foreign Minister Ali Baqeri Kani lashed out at the Israeli regime for its latest crimes against civilians in the Gaza Strip, and said that killing children has turned into a norm for Tel Aviv and exposes its fear of the new Palestinian generation.
Baqeri Kani made the comment on Saturday in a meeting with Qatar's Assistant Foreign Minister for Regional Affairs Mohammed bin Abdulaziz Al-Khulaifi in Tehran.
"Pedicide has become the norm of Zionist governance and it shows the Zionists' fear about the future," Iranian official stated, stressing that killing children is condemned by any human criterion or standard.
Baqeri Kani further said that Israeli rulers are well aware of the potential of the emerging Palestinian generation who would pose a "strategic threat" to the occupiers in the occupied territories.
The governments in Muslim countries, the senior diplomat added that, should more than ever focus on supporting the Palestinian people in various dimensions.
Forty-nine Palestinians, including 17 children and two Islamic Jihad commanders, were martyred in the Israeli bombardment of the Gaza Strip. Hundreds of Palestinians were also wounded.
United Nations Human Rights Chief Michelle Bachelet has sounded the alarm about the high number of Palestinians, including children, killed and injured by Israel in 2022. 
Almost 40 Palestinian children have been killed so far this year in the occupied territories and in many incidents, Israeli forces appear to use lethal force in a manner that violates international human rights law, Bachelet said.
The toll of civilian casualties in the Israeli attack on Gaza "was heavy", the UN rights chief added.
Iran's Human Rights Chief Decries Global Inaction on Israeli Aggression Against Palestinianshttps://t.co/JQI1jrcWhl pic.twitter.com/RfzqzwwY0J

— Fars News Agency (@EnglishFars) August 10, 2022
Iran describes Israel as the root cause of instability in the region, but says the regime's US-supported barbarity will not change the inevitable fate of the Tel Aviv regime.
Iranian President Seyed Ebrahim Rayeesi strongly condemned the new crime committed by Tel Aviv in the Gaza Strip, and noted the Israeli regime is on a fast-track towards decline because of the resistance of the Palestinian people in the besieged enclave.
"Through its crime last night, the Zionist regime once more showed its occupationist and aggressive nature to the world," President Rayeesi stated on Saturday.
He praised the Palestinians for standing firm in the face of Israeli atrocities, and added, "The resistance of the people of Gaza will speed up the decline of this child-killing regime."