Politics
2022-August-14  18:44
Military Spokesman: Enemy Aggression Deterred Due to Iran's High Capabilities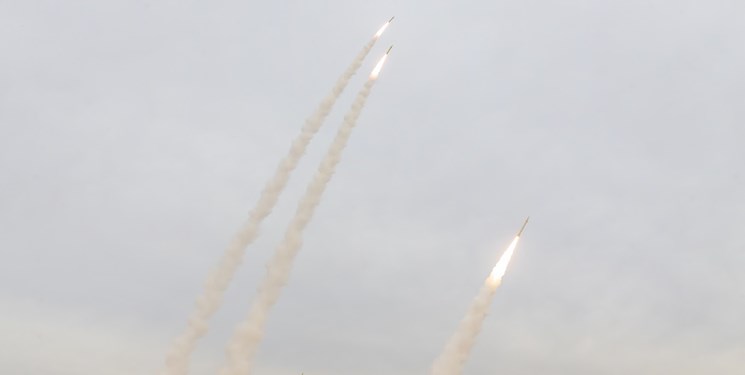 TEHRAN (FNA)- Iranian Armed Forces Spokesman Brigadier General Abolfazl Shekarchi said the country's high military capabilities and deterrence power has deterred war and aggression against Tehran.
"The enemies know very well that Iran's deterrence has grown too strong which makes them think twice before waging a war against Tehran," he stated at a ceremony held by the Iranian Armed Forces to commemorate national Journalist's Day on Saturday in Tehran.
"We have developed a very high deterrent power for hard war, and the enemies see this power and Iran," the spokeperson noted.
"Otherwise they would not have waited for an hour and taken action," Brig. Gen. Shekarchi added.
"The enemy has focused on the psychological warfare (soft war) after seeing that it is unable to wage a war in the hard field," the military official continued. 
IRGC Commander: US Too Weak, No Longer Plays Role in Regionhttps://t.co/QYyLfIcvNA pic.twitter.com/1mGhjFd5KW

— Fars News Agency (@EnglishFars) July 28, 2022
Back in mid-July, Shekarchi warned the US and the Israeli regime against any adventurist move in the region, and stressed that they will be forced to pay a heavy price in case of their slightest mistake.
His remarks came in reaction to US President Joe Biden's claim about "resorting to force" against Iran, if necessary, during his recent tour of the West Asia.
Brigadier General Shekarchi described such a move by the failed president of the United States and the helpless prime minister of the Israeli regime as psychological war and a delusion.
He also advised the Americans and "the Zionists to watch the situation of the region and the world, and review the past once to analyze the future correctly".
READ MORE: Top Commander Says No Flying Object Able to Cross Iran's Borders
Tehran has increased its deterrence and defense power by developing different state-of-the-art missiles.
Iran has repeatedly warned that any mistake by the US and Israel will be met with Tehran's crushing response. Iranian officials say Washington and Tel Aviv are well aware of Tehran's capabilities and capacities, and caution that Tehran does not compromise or joke with its national security.