Politics
2022-August-17  16:15
Tehran Urges Washington to Release Jailed Iranians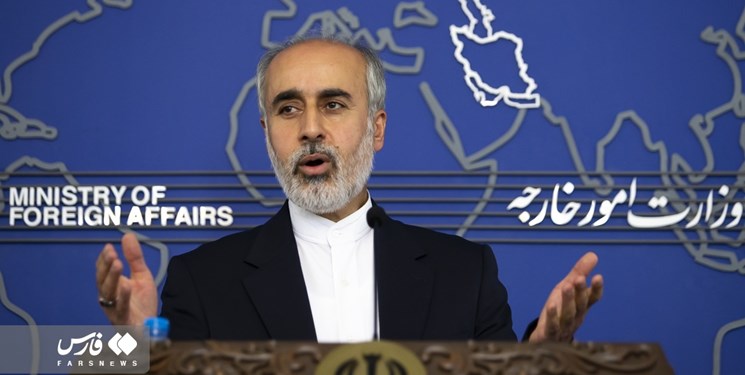 TEHRAN (FNA)- Tehran on Wednesday called on Washington to free the Iranian nationals held in the US jails, and called on President Joe Biden's administration to act instead of performing theatrical shows.
"Iran has repeatedly announced to the United States through different channels that it is ready to address the issue of prisoners independently of the issue of the JCPOA," Iranian Foreign Ministry Spokesman Nasser Kana'ani said, reffering to the 2015 nuclear deal, officialy known as the Joint Comprehensive Plan of Action (JCPOA).
Some Iranians are in US jails just because of ignoring Washington's illegal sanctions on Tehran.
He declared Tehran's readiness for the immediate implementation of the existing agreement with Washington on releasing prisoners, noting the US must release jailed Iranian citizens without any conditions.
"Tehran is ready to get the innocent Iranians imprisoned in the United States, those who have become victims of injustice by the judicial system of that country on false charges of violating the cruel and illegal Washington's sanctions, released and make their quick freedom and return to the open arms of their families possible," the spokesman added.
""It is surprising that the US, instead of acting and removing the obstacles in this field, is only performing propaganda shows against Iran," he noted.
US officials have recently called on Iran to release American prisoners held in the country.
Tehran has numerously urged Washington to free Iranian nationals who have been taken hostage for baseless reasons under the pretext that they have bypassed and violated the US sanctions. Iran has also blasted the US for linking a humanitarian exchange of prisoners with the talks over the revival of the 2015 nuclear deal.
Despite the media hype by Washington officials, no direct negotiations have been held between Iran and the US over the issue recently.