Society_Culture
2022-September-19  17:16
Iran's Freestyle Wrestling Team Finishes Second at World Championships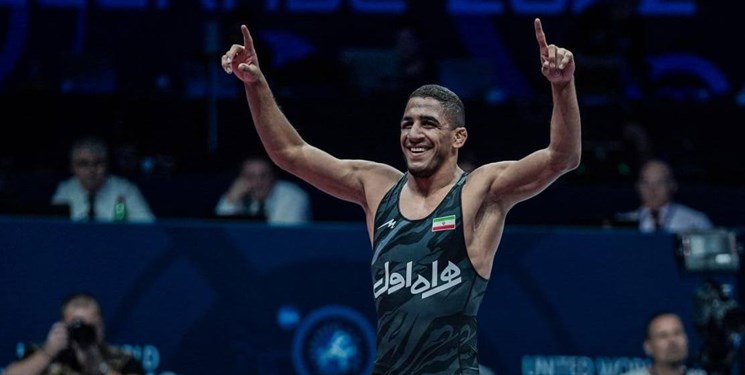 TEHRAN (FNA)- Iran's national freestyle wrestling team won 2 gold, 3 silver and 2 bronze medals to stand as the runner-up of the 2022 World Championships in Serbia.
At the end of the games, Rahman Amuzad in 65 kg and Kamran Qassempour in 96 kg weight had won gold medals.
Reza Atri in 61 kg, Mohammad Nokhodi in 79 kg and Hassan Yazdani in 86 kg snatched silver medals, and Yunes Emami in 74 kg and Amir-Hossein Zare in 125 kg weight gained bronze medals.
The Americans ranked 1st with 198 points, Iran 2nd with 150 points and Japan 3rd with only 70 points.
Iran's 2nd world place this year is after its 3rd place last year in Oslo, with 7 medals, 3 of which were gold, 3 silver and a bronze with 162 points.
The Iranian national freestyle team had also 60 years ago in 1961 Yokohama, Japan, ranked the world top team with seven medal, 5 of which were gold, one silver and one bronze for the first, and thus far last time.
The Iranian national freestyle team has always been among the top world teams and up to the year 2014 five times in Yokohama 1961, Manchester 1965, Tehran 1998, Tehran 2002, and Hungary 2013 stood on the world championship steps.
The Iranian national wrestling teams had also seven times ranked 2nd best in 1971, 1973, 1995, 2006, 2011, and 2015, and 14 times the world's 3rd best.
Iran has so far won 61 gold, 65 silver and 48 bronze medals in world championship games.