Politics
2022-September-20  19:43
Iranian FM: US Shedding Crocodile Tears over Human Rights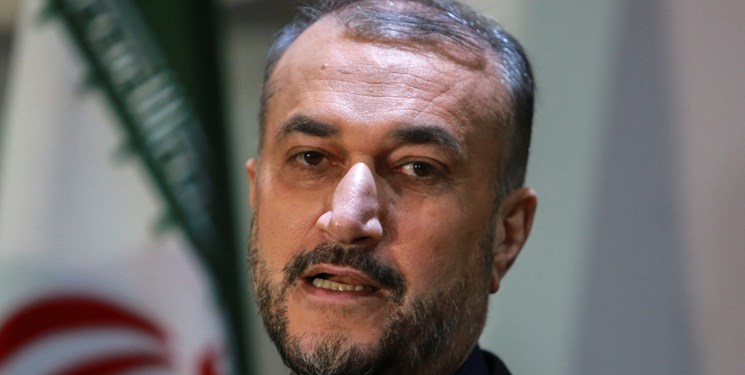 TEHRAN (FNA)- Iranian Foreign Minister Hossein Amir Abdollahian slammed the United States for its double-standard policies on Human Rights, and called on Washington to stop economic terrorism against Tehran if it really cares for human rights.
"An investigation was ordered into tragic death of Mahsa, who, as President Seyed Ebrahim Rayeesi said, was just like our own daughters," Amir Abdollahian wrote on Twitter on Tuesday, referring to the death of a 22-year-old woman, identified as Mahsa Amini.
Amini was taken to a police station in Tehran last Tuesday. She fell into coma there and died three days later after she was transferred to a hospital in the Iranian capital. A special committee has been established to investigate different aspects of her death. Police have denied any role in her death, reiterating that she went into coma after a heart attack. Tehran's police department has released footage of her presence at the station, including the moment that Mahsa faints and falls unconscious.
A full range of top Iranian officials have vowed thorough investigations into the case, including the president, parliament speaker, interior minister, prosecutor-general and police chief of the capital.
"To Iran, human rights are of inherent value- unlike those who see it a tool against adversaries," the foreign minister noted.
"Instead of shedding crocodile tears, US must end #EconomicTerrorism," the top diplomat added.
Amir Abdollahian's remarks came in response to the United States officials who demanded accountability for Amini's death.
Iran's president has ordered a thorough probe into the case of the young woman. 
In a Sunday phone call, Rayeesi condoled with her family members. He assured the family of the deceased woman that every effort will be made to protect her rights.
Iran has repeatedly denounced the sanctions as an act of "economic war", "economic terrorism", and "medical terrorism". Tehran has condemned as "crime against humanity" the imposition of sanctions against the Iranian nation by the United States, and stressed such unilateral restrictive measures have put the lives of vulnerable people at risk by hampering their access to medicine.
Tehran says it will not be able to trust Washington as long as President Joe Biden continues the wrong policy of maximum pressure and sanctions practiced by Donald Trump against Iran. Iranian officials say the Biden administration has yet done nothing but hollow promises to lift sanctions against Tehran. They blast the US addiction to sanctions, and slammed the POTUS for continuing his predecessor's policy on Iran.