Politics
2022-September-22  18:07
Top Commander: Iran, Russia, China to Stage Joint Naval Drill in Indian Ocean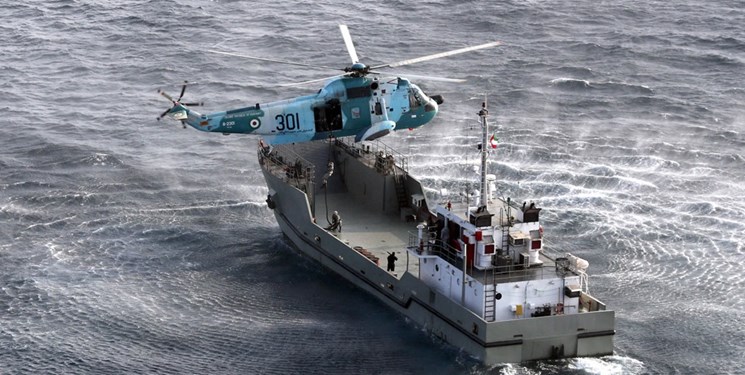 TEHRAN (FNA)- Chief of Staff of the Iranian Armed Forces Major General Mohammad Hossein Baqeri said on Thursday that Iran, Russia, and China will hold a joint naval drill in the Indian Ocean in early future.
Speaking on the sidelines of nationwide military parades, Major General Baqeri stated Iran, Russia and China plan to hold joint naval drills within the next three months.
The military official told reporters that the maneuver would be held in the north of the Indian Ocean.
The top general noted that Pakistan, Oman and a number of other countries would probably take part in the drills.
Military Chief: Iranian Navy Playing Key Role in Bolstering Security from Strait of Hormuz to Indian Oceanhttps://t.co/oTGV5FvNgd pic.twitter.com/eOqBDhILqi

— Fars News Agency (@EnglishFars) September 5, 2022
In January, Iran, China and Russia held the '2022 Marine Security Belt' joint drills in the North Indian Ocean. The joint naval drill was participated by naval and airborne forces the Iranian Navy, the Islamic Revolution Guards Corps (IRGC) Navy, and vessels from China and Russia.
Commander of the Iranian Navy Rear Admiral Shahram Irani has underlined that the joint drill was aimed at enhancing regional security.
"The recent naval drills by Russia, Iran an China set a new model for ensuring safety and security of maritime in international waters," Rear Admiral Irani underscored.
He reiterated that the continuous and effective presence of Iran's Navy in the world's water zones is very significant to promote sustainable maritime security.
READ MORE: Top Commander Says Iranian Navy to Carry Out Special Mission This Year
Military officials say the country's navy forces are at the highest level of preparedness to defend Iran against any type of threat or aggression, and add the presence of Iran's fleets of warships in high seas indicates the country's power and strength.