Politics
2022-October-10  19:54
FM: Iran Opposes War, Sends No Arms to Any Side in Ukraine War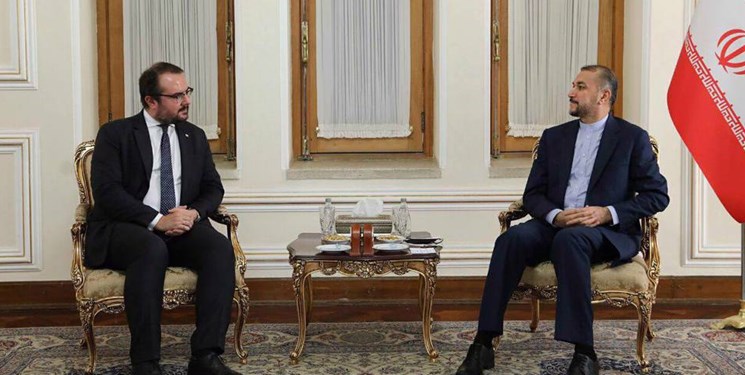 TEHRAN (FNA)- Iranian Foreign Minister Hossein Amir Abdollahian once again reaffirmed the Islamic Republic's principled stance on the need to end the Russia-Ukraine conflict, and said that Iran has sent no weapons for any of the two sides in the ongoing war.
Amir Abdollahian made the remarks in a meeting with Polish Undersecretary of State for Economic and Development Cooperation, Africa and the Middle East Pawel Jablonski in Tehran on Sunday.
"The country's principled stance is to oppose the arming of the two sides in the Ukraine war with the goal of helping stop the conflict," the top Iranian diplomat said.
The Polish diplomat, for his part, outlined his country's stance on mutual relations and the most important regional and international developments.
On February 24, 2022, Russia began a military operation in Ukraine by saying it was aimed at "demilitarizing" the eastern Ukrainian region of Donbas, which is made up of the Donetsk and Lugansk republics.
Since the beginning of the conflict, Tehran has emphasized that it rejects both war and sanctions, calling for diplomatic efforts to immediately end the war.
Iran has repeatedly dismissed the Western media reports about Tehran sending combat drones to Russia to be used in the Ukraine war.