Politics
2022-November-17  17:38
FM: Israel, Western Spy Agencies Seeking Civil War in Iran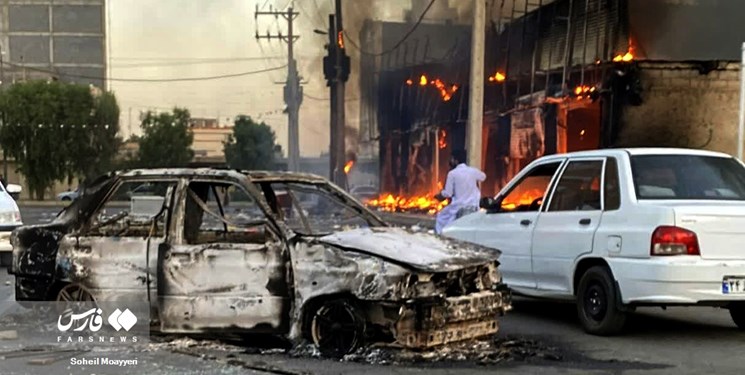 TEHRAN (FNA)- Iranian Foreign Minister Hossein Amir Abdollahian lashed out at the Western countries for their hostile policy towards Tehran, and said that the Zionist regime as well as Western intelligence services are seeking to stir chaos in Iran to push the country into a civil war.
Amir Abdollahian made the remarks in a Twitter post a day after ten people, including civilians and security forces, were martyred in two separate terror attacks in Southwestern and Central Iran.
The foreign minister accused the Tel Aviv regime and Western intelligence agencies of planning to divide Iran and start a civil war.
"Security services, the fake Israeli regime and certain Western politicians that have hatched conspiracies to trigger a civil war in Iran to destroy and disintegrate the country should know that Iran is neither Libya nor Sudan," the top diplomat tweeted.
He added that the enemies have taken aim at Iran's territorial integrity and identity, emphasizing that people's prudence disappointed them.
At least seven people were martyred after terrorists opened fire at civilians and security forces at a crowded market in Izeh in the Southwestern province of Khuzestan on Wednesday. Later, three Basij members were martyred in the Central province of Isfahan.
Last Thursday, President Seyed Ebrahim Rayeesi stressed that the enemies have failed to destroy security and stability of Iran.
He said that sanctioning and destabilization are two strategic blunders of the foes about the Iranians that have always failed, adding, "The enemy's sanction policy has failed and the policy of destabilizing Iran has also failed."
FM: No Place for Coup in Iranhttps://t.co/ZXSpirF5Jp pic.twitter.com/TsHatTwACn

— Fars News Agency (@EnglishFars) October 15, 2022
The incidents came just three weeks after 15 pilgrims, including a woman and two children, were martyred and 19 others wounded in a terrorist attack on Shah Cheragh holy shrine in the city of Shiraz in Fars province.
Daesh (also known as ISIL or ISIS) terror group has claimed responsibility for the assault in a statement on their telegram channel.
Iranian officials have strongly condemned the raid on the key religious site, pledging that Tehran will deliver a decisive and crushing response to the masterminds of the bloodshed.