417
2022-December-18  16:07
Iran to Launch 2 Satellites into Orbit within Months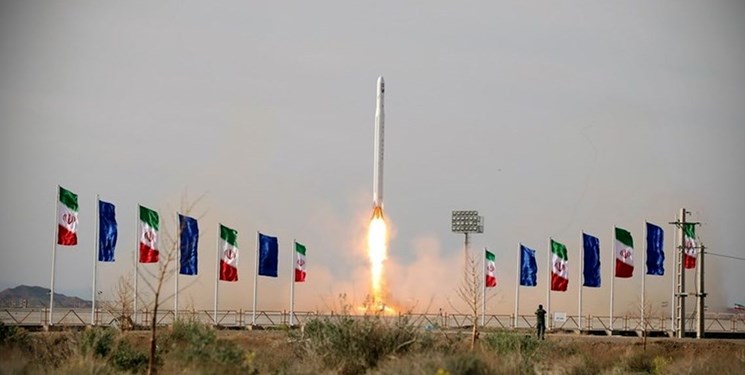 TEHRAN (FNA)- Iranian Minister of Communications and Information Technology Issa Zarepour announced Tehran's resolve to place two satellites in high-altitude orbits in coming months.
Zarepour stated on Sunday that Iran plans to launch at least two satellites into space until the end of the current Iranian calendar year (March 20, 2023).
The official identified the two communication satellites being prepared for imminent launch as Nahid 1 and 2.
The minister noted that Iran is preparing other research and operational satellites for launches, adding that the telecoms ministry will announce an exact timing for the launches in the future.
Nahid 1 is an Iranian low earth orbit communications microsatellite that was unveiled in February 2016.
Nahid 2 is a communication technology satellite which is equipped with a thruster (spacecraft) capable of conducting orbital modifications. Its development has been considered as an important step in Iran's efforts to manufacture low earth orbit communication satellite systems.
Iran Plans to Orbit 100-500kg Satellites in Near Futurehttps://t.co/XNYq6qrhm7 pic.twitter.com/gMpzpYgUwh

— Fars News Agency (@EnglishFars) August 27, 2022
Iran has taken giant strides in the field of science of technology in recent years, despite US sanctions.
In early June, the Iranian Space Agency (ISA) announced that work was underway to prepare seven more satellites for launch into the orbit.
Iranian President Seyed Ebrahim Rayeesi has stressed continued efforts to further advance space technology.
"The obtainment of this technology is among the manifestations of national might, which was made possible with the efforts of the Armed Forces - specially the Islamic Revolution Guards Corps (IRGC) and the Communications Ministry - and which must continue with greater force," he noted in mid-March.
President Rayeesi has underlined that the new achievements in the aerospace industries will be unveiled in the future. He underscored the government's serious determination to advance space technology.